To help you with your home's paint job, we've collected the most frequently asked questions regarding residential painting in Connecticut.
This article will help you understand the following aspects of house painting:
interior and exterior house painting
the costs of hiring a professional painter
how paint affects a house's value
and the specifics of using paint in house painting
Interior House Painting
The colors of your house can significantly influence you and your family's mood and well-being. Choosing the right color for your house's interior can be a fun and exciting endeavor, but it will involve a lot of details and information that might overwhelm you if you don't prepare yourself for it.
It's fun to develop a vision of your living room or any part of your house and see it in fruition using your own hands. Painting the rooms of your home is not rocket science; it's fun, and it's doable. As long as you have the know-how, the proper tools, and the buckets of paint, you can get started with vibing up your rooms as soon as you can.
However, your project can become an absolute nightmare if you don't know what you're doing. Be warned: if you're not careful with an interior paint job, you will make many mistakes. If you're not cautious, you may splash the adjacent blue wall with green paint or taint the ceiling edges when trying to paint a wall.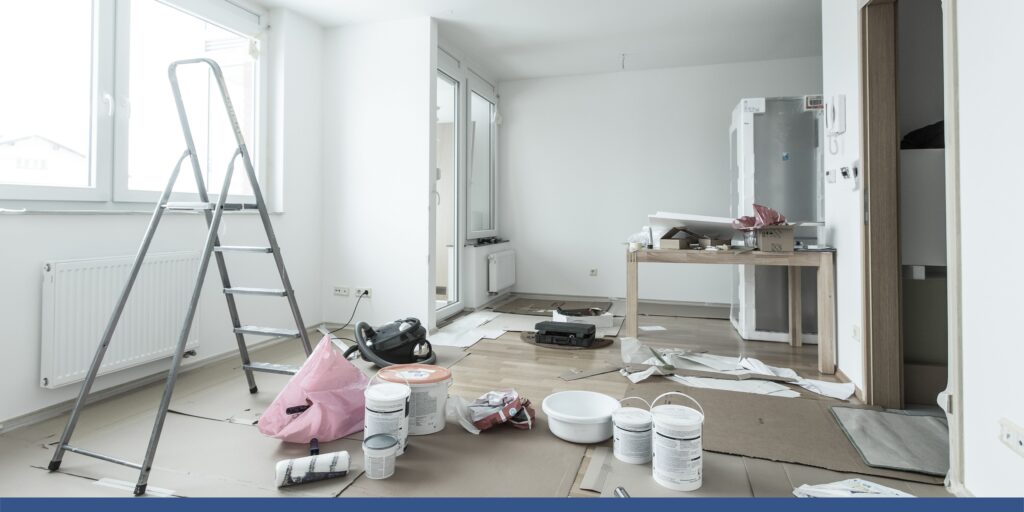 How to Paint Your House Interior Quickly
If you decide to paint your interior without any prior planning, you might encounter some obstacles. Painting is a tedious process, and executing it requires proper planning. Not only that, painting rooms can take up a lot of your time. If you haven't prepared for it properly, it will take you longer to finish the task.
If you want to paint your house interior fast, you need to follow these steps.
Make ample preparations. Clean the walls before painting them. Make sure to tape the wall edges and clear the wall of any decor.
Prepare the right tools. Pick and prepare the right painting tools for the job, such as paint trays, rollers, paintbrushes, and edgers.
Paint the edges first. You can use tools like an edger to make painting the outside edges faster.
Paint the walls quickly. With the proper tools like extended paint rollers, you can easily paint walls.
If you follow these steps, you will find interior house painting much faster and easier than it is typically.
How Can You Paint Your House Like a Pro?
You don't need to be a perfectionist for house painting. You just have to do it right: like a pro! The ten tips below are things you can do to nail your interior paint job.
Paint in dry weather.
Inspect the walls for cracks, flaking, or peeling sections. If you find some, lightly sand or scrape them.
Purchase high-quality tools (paintbrushes, rollers, painter's tape, etc.)
Use a drop cloth to protect areas you don't want to be painted around your house.
Remove the faceplates from your light switches and outlets.
Use a primer.
Get the help of a paint salesperson to assess how much paint you need for a room.
Don't use too much pressure when painting with a roller.
Start painting from the ceiling downwards.
Determine what "nap" you need for your wall.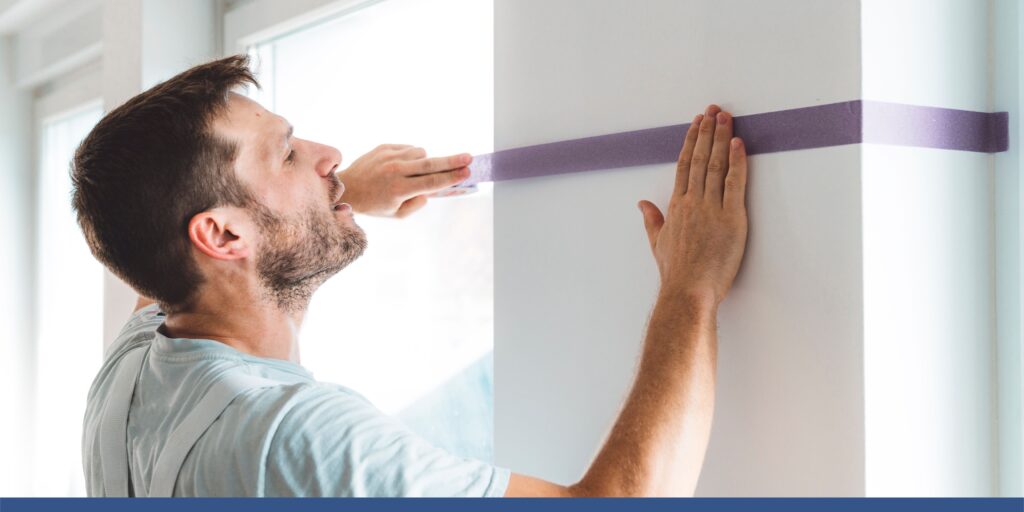 Is It Hard to Paint a House Interior?
A paint job is not as difficult as it sounds. It doesn't require any specialized training for you to do it properly, only the right skills and tools. However, suppose you find it difficult and you want to call for professional help. In that case, you should hire a local professional painter to assist you.
What to Avoid When Painting
Painting can be fun and games until you realize you messed up your paint job after it has dried. If you're worried about fumbling about your painting project, don't worry! When painting your interior, there are a few things you should avoid.
Don't forget to use painter's tape.
Don't skip the primer.
Don't forget to clean your walls first.
Don't skip surface preparations.
Don't use a brush when you need a roller.
Don't paint when it's humid.
Don't make wild guesses when it comes to the amount of paint you'd need
Don't splash paint on the doorknobs.
Don't forget to cover your floor before painting.
Don't be cheap when hiring a professional painter.
These are just some things you should avoid if you want your paint job to have great results.
How Often Should You Paint Your House's Interior?
There's no official answer to this question since the condition of your house interior's paint can be affected by many factors such as wear and tear and how and how often the rooms are used. Toddlers who love to commit vandalism on your walls with crayons and pens and tobacco smoking are factors too.
If you want to maintain the ambiance of your house given by the paint, you should repaint your walls every 3 to 5 years.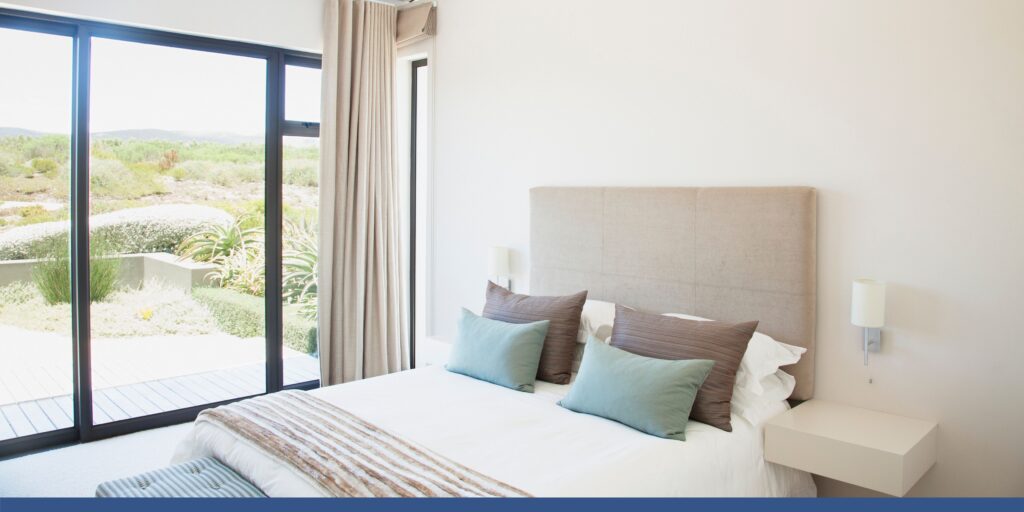 Make Your Room Bigger With The Right Color
Did you know that using the proper paint color may make a tiny room appear larger? Specific paint colors have the power to transform a space and make it look larger, even if it doesn't increase its surface area. The paint colors that work best for small rooms are the ones that work with the contours of your space with the natural light available. Using such paints will result in an illusion wherein the room would appear much larger than it is.
Here are some paint colors you can choose from to help you make your house interior feel much more spacious.
Clean White
Off-White
Pale Blue
Dark Gray
Cool Gray
Light Green
Taupe
Lavender
Blush Pink
The light colors in this list also effectively make your kitchen appear more spacious, open, and airy since they are more reflective than the darker colors in the list. Since the kitchen is one of the most frequently used areas in the house, you should paint it with eye-pleasing colors.
The following are the most popular kitchen colors in Connecticut:
Terrazzo
Green
Pink
Teal
Black and White
Turquoise
White
Gray
Pale Yellow
Fire Engine Red
The Most Popular Kitchen Colors
Colors have the power to create intimacy, particularly in areas of the house where people like to gather the most. Painting your kitchen with the right color will satisfy your desire for home renovation and inspire you on a day-to-day basis.
There are countless color recommendations on the internet, so we've summarized the ten most popular colors you can use for your kitchen.
Black
Navy Blue
Green
White
Gray
Red
Orange
Yellow
Pink
Cream
Match the kitchen's new color with timeless classic cabinets such as shaker-style cabinets for best results. Although these kitchen cabinets never go out of style, you can still personalize them, so it suits your kitchen's design scheme. The following are some of the most popular kitchen cabinet colors:
Neutral and White
Dark Wood Stain
Blue
Mid-tone Green
It's essential to set specific goals whenever you want to paint your kitchen. Design experts suggest homeowners paint their kitchens to fit the overall design scheme of their house interior.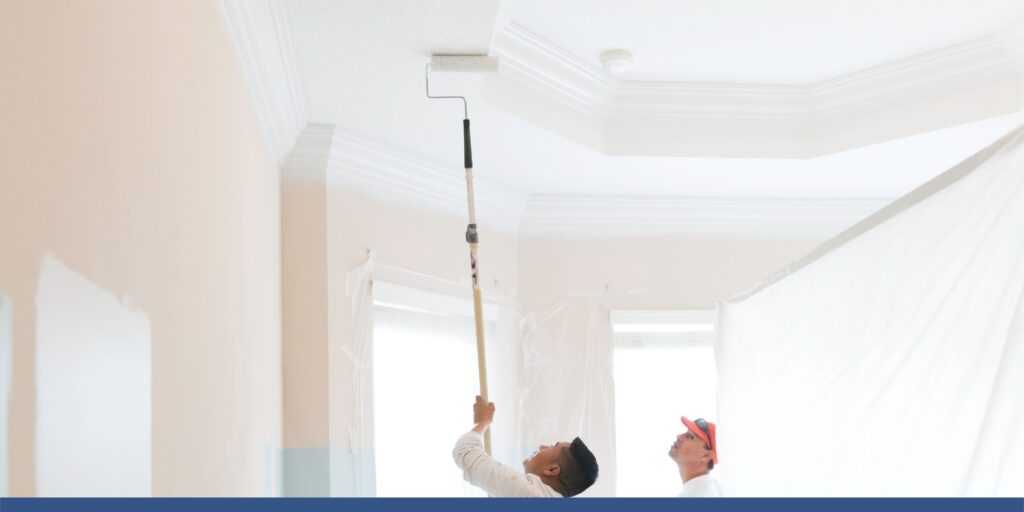 Walls, Ceiling, or Trim: Which Should You Paint First?
Painting your interior can be exciting at first. Still, you'll realize that it's much more complicated once you're about to start the interior painting process. Which do I paint first: the walls, ceilings, or the trims?
Here's the simple answer: Always start with the ceiling first whenever you paint a room. Whatever comes next is a personal preference.
Painting the ceiling first allows you to effectively cover its surface while avoiding overspray. Professional painters in Connecticut recommend painting the ceiling using a roller with a double-arm frame.
Professionals usually follow up by painting the trims first because it's easier to tape them off than the walls. Afterward, they'll paint the ceiling and walls. People with steady hands and a lot of free time would find this method more beneficial.
The choice between painting the wall or trim first will still depend on you.
How to Paint Your Ceilings More Effectively
Painting a room's ceiling can be tricky. You run the risk of splashing paint everywhere, including furniture, floor, and appliances. What's more, the whole ordeal can be tiring. To ensure that you paint the ceilings effectively, you need to follow these steps:
STEP 1. Clear the area and cover the floor with a dropcloth.
STEP 2. Use painter's tape to cover the crown moldings, baseboard edges, and trims.
STEP 3. Prime the ceiling before you paint it.
STEP 4. Use high-viscosity latex paint to cut in the ceiling's edges.
STEP 5. Fill your roller with ceiling paint right away.
STEP 6. Apply the first coat using the roller attached to an extension pole
STEP 7. If necessary, apply a second coat.
STEP 8. Collect your tools and clean them properly
Remember to decide in which direction you're going to paint the ceiling. Most people agree that painting the ceiling parallel to the source of natural light is the best option because it ensures that no roller lines will appear. If you decide to roll perpendicularly, the light source may cause the roller lines to produce a slight shadow.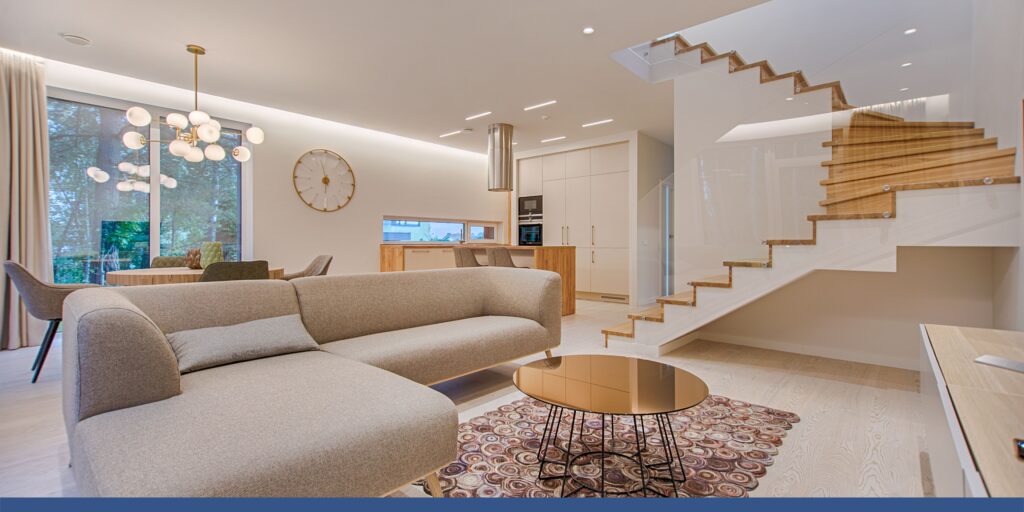 The average cost of interior house painting largely depends on the size of the house. If you want to paint the walls only, you'd have to prepare $1,000 to $3,000. If you own a 3-bedroom home, expect to pay around $1,200 to $8,500. However, if you're planning to do a complete house interior painting, you'd have to prepare around $4,000 to $10,000. Labor alone constitutes 705 to 85% of the total cost. If there are imperfections or damages to the walls, prices will tend to increase. 
Here's a list of the prices of house interior painting per square foot.
| | |
| --- | --- |
| Area (square feet) | Price Range |
| 1000 | $800 – $3,600 |
| 1200 | $1,000 – $3,900 |
| 1600 | $1,400 – $4,600 |
| 2000 | $1,600 – $5,600 |
| 2500 | $1,800 – $6,300 |
| 3000 | $2,000 – $7,500 |
| 3500 | $2,200 – $8,300 |
| 4000 | $2,000 – $9,400 |
Average Cost of Painting Interior Walls and Ceilings
Painting interior walls cost $1 to $2 per square foot of surface area. If you include the ceilings, baseboards, and trims, these prices will double. If you decide to hire a professional Connecticut painter, expect a minimum project price of around $250 to $500.
Exterior House Painting
Painting your house's exterior can be a daunting task. It will require your commitment and effort if you want to pull it off correctly. But once you finish the job, the value you get from a well-painted house is enriching.
Why Paint the Exterior of Your Home?
As a homeowner, there are several compelling reasons to improve the appearance of your home.
Improved Curbside Appeal
The most apparent reason to paint your home is to improve its appearance. Houses that look great stand out above the rest, and it leaves a lasting impression on anyone who passes by it.
Increased Value
By keeping the outside of your home fresh and sharp, you ensure that its value doesn't diminish. What's more, a good paint job can even increase your home's resale value.
Protection Against Elements
A quality exterior paint serves as a layer of protection against the elements. It can protect your house from dust, insects, weather damage, and even exterior wood rotting.
Spot Undiscovered Exterior Issues
Repainting your home can reveal minor flaws such as rotting wood, mold, and mildew. Luckily for you, these issues are easy to solve, and it wouldn't take some serious repair to deal with them.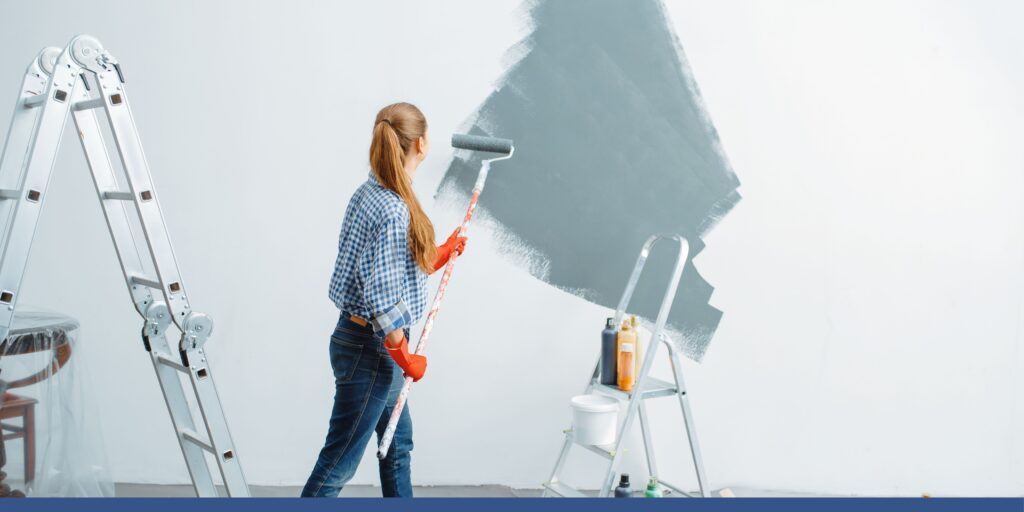 Unlike interior painting, exterior painting is a challenging, tedious, and time-consuming project. You have to be realistic when painting your house's exterior yourself. Additionally, you have to consider the measurements of your home before you proceed with any paint job.
There are also some questions you need to ask yourself, such as:
Do you have the stamina to accomplish the task on your own?
Do you have the right tools to paint your house effectively?
Are you confident that you can pull off an entire paint job of your home, given your skills?
If you've done home renovations before and you're sure you can pull the task off, you can paint your house's exterior yourself. If you think you're not up for the job, the best course of action is to hire a professional painter in Connecticut who can paint your house faster, efficiently, and more effectively.
Prepare Your House for Exterior Painting in 8 Steps
You must first prepare your home's exterior before painting it. If you don't, you'll end up with a disorganized, dirty, and stressful paint job. The steps below can help you prepare your home for a DIY painting project.
Wash your house.
Scrape off loose paint.
Start making the necessary repairs.
Sand the surfaces.
Re-caulk if necessary.
Cover the edges of the doors and windows with painter's tape
Protect the ground and landscape with drop cloths.
Prime the surface if necessary.
These questions are only applicable if you go on the route of the Do-It-Yourself master. Suppose you decide to hire a professional painter in Connecticut. In that case, they'll be responsible for prepping your house for a paint job.
What Is the Best Order to Paint Your House's Exterior?
When it comes time to exterior paint jobs, you have to work on the walls first. Paint it from top to bottom. The final area you need to deal with is the trims, windows, and doors, so it's best to save the last. Remember that you must take your time with this project. Don't rush it! Exterior painting will take time, so do it carefully without any pressure to accomplish it within an unrealistic time frame.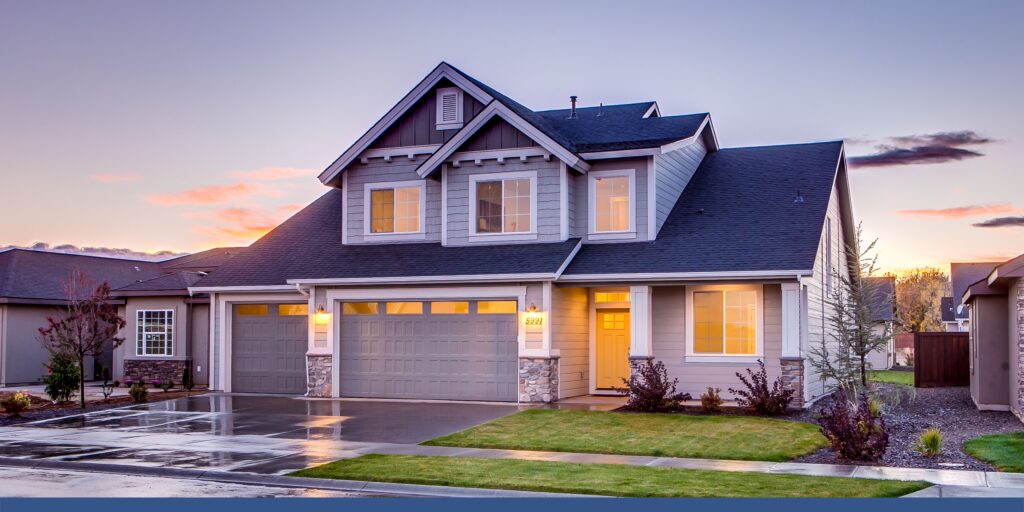 What's The Best Color For Your Exterior?
While the houses in the yesteryears were more traditional, the homes in 2022 boast the colors of confidence and vibrance. Such colors often make a statement of how unique a house is, and their colors tell a lot about who owns the place.
The top exterior colors to choose for your home in 2022 are listed below.
Navy Blue
Charcoal Shades
Earthy Neutral Colors
All-Black
Vibrant Green
Cream
Black and a Contrasting Door
Gray-Green Combination
Dusty Charcoal
Off-White
How Should You Pick Your Exterior Colors?
Painting your house is one thing; choosing the right paint color is another. Choosing the color combination for your home is quite a challenging undertaking. There are just a lot of promising colors out there! The task can also be intimidating since it will leave a lasting impression on your home and anyone who sees it.
When selecting an exterior paint color:
Don't hesitate to copy the colors of the houses that inspire you.
Determine the styles of the homes in your neighborhood.
Use your house's size, existing colors, and landscape as a guide.
Choose a three-color combination from the color wheel (one dominant, two accents).
Test the colors you chose first before applying them to your house.
What Exterior Colors Can Make a House Appear Larger?
Light colors like off-white, cream, and neutrals make a house more prominent than it is. These colors seem to make homes a bit taller and more striking. Light colors make houses appear more inviting, and if your house is situated away from the curb, it aids in visibly advancing the structure.
Pressure Washing Before Painting: Should You Do It?
If you paint your house's exterior without cleaning its surfaces first, the paint will stick to the dirt and not to the surface itself. Pressure washing the exterior of your home before painting can help the paint last for up to seven years or even more.
After pressure washing your house, be sure to wait before you start painting it. Wait for at least 24 hours or 3-4 days until the house has thoroughly dried. Once you're confident it's dry and there isn't any trapped moisture in the surfaces, you can start your much-awaited paint job.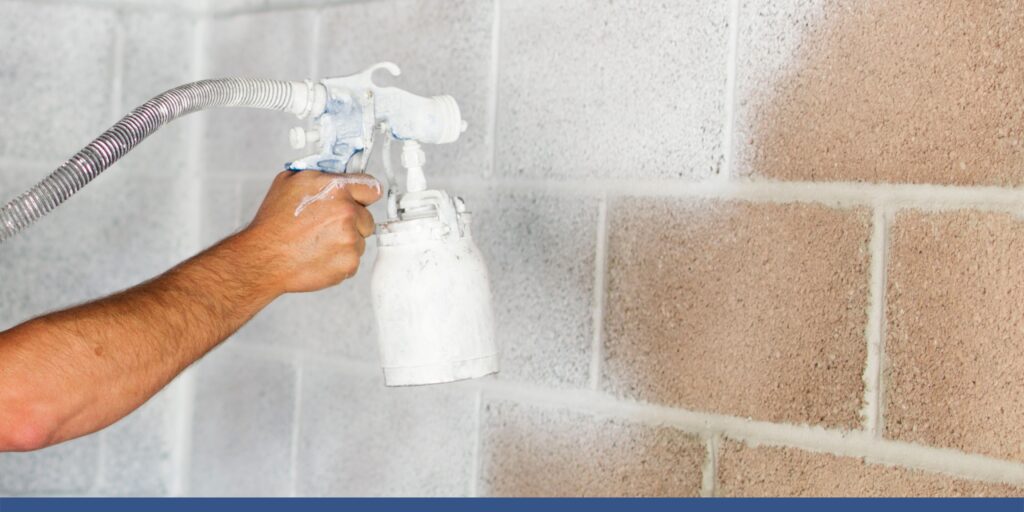 Should You Use Paint Sprayers for Exterior Painting?
Using paintbrushes or rollers for exterior painting is plausible. However, they can be tedious and much more time-consuming. Good thing there are other alternatives like spray painters to make the whole process a lot easier.
Are paint sprayers worth it? Absolutely!
A paint sprayer can cover more areas – even the notoriously difficult ones like architectural works and textures. Paint spraying requires much prep work and materials to protect places like windows, doors, and the ground. But paint sprayers are ideal if you want to finish the paint job faster. Less time means more money saved.
How Much Time Can You Save From Paint Sprayers?
The constant stream of paint delivered by the spray painter allows you to cover a surface with a perfectly smooth finish – all in one steady pass. Such an undertaking for a roller would take about three or four passes. Using a spray painter generally saves about 10 to 25 seconds per pass.
Do Professional Painters Use Paint Sprayers?
Professional painters use paint sprayers along with other tools like brushes and rollers. Spray painting is great for broad areas, such as external walls, where precision is not required. It tends to leave an uneven finish that only brushes can fix.
Can You Apply Primer Using a Paint Sprayer?
There are primers in the market today that can work with paint sprayers without thinning them. Some primers will lose their effectiveness once thinned. Primers are too thick for spray painters, so you need to thin them to produce better results.
Painters who do large projects can benefit significantly from airless paint sprayers because they can handle thick latex primers without needing to thin them. Airless sprayers can deliver more paint quickly than a typical air spray painter because of their high transfer efficiency.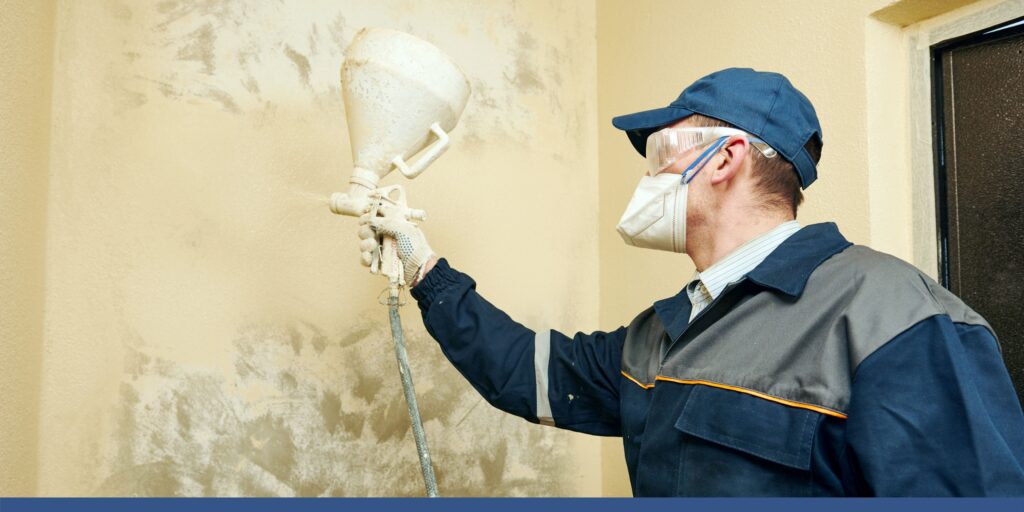 Do Paint Sprayers Make a Mess?
Just like any other tool, a paint sprayer will make a mess if improperly used. Paint sprayers come in different shapes and sizes, which means that their nozzles vary. Larger nozzles have difficulty spewing paint droplets, which can cause stains around your working area.
If you want to avoid such a mess, you need to:
Avoid overspray
Use the correct nozzle size
Avoid using thick paint
Clean the sprayer gun thoroughly
Paint sprayers are fun, but if you don't know how to handle and maintain them properly, they may turn your project into a nightmare.
The best time to paint a house will largely depend on your area's weather. As for Connecticut, many painting contractors suggest that homeowners start their exterior painting project during the spring, from March to June. Spring in Connecticut provides idyllic moderate weather, which is ideal for forming the most resilient protective finish possible.
If you choose to do a paint job with the help of professional painters in Connecticut around June, expect to have a breeze of a project.
Can You Paint Your House During Winter?
The worst time to paint in Connecticut is from December to mid-March, during the state's freezing and snowy winter.
It's crucial to practice cautiousness and sound judgment whenever you plan for outdoor activities like exterior house painting. For your safety and the painters, we encourage you to wait for the warmer season to do an exterior paint job instead.
How Frequently Should You Paint Your House's Exterior?
Unfortunately, there's no exact number to how often you should repaint your exterior. However, professional painters in Connecticut recommend homeowners paint the outside of their houses every 5 to 10 years. Factors contributing to the frequency of a house repaint include climate and weather conditions, how good the previous paint job is, etc.
The frequency of an exterior painting will also highly depend on the surface used.
| | |
| --- | --- |
| Surface | How Long the Paint Last |
| Wood Siding | 3 to 7 years |
| Stucco | 5 to 6 years |
| Aluminum Siding | 5 years |
| Modern Materials (eg. cement fiberboard siding) | 10 to 15 years |
| Bricks | 15 to 20 years (may require occasional cleaning) |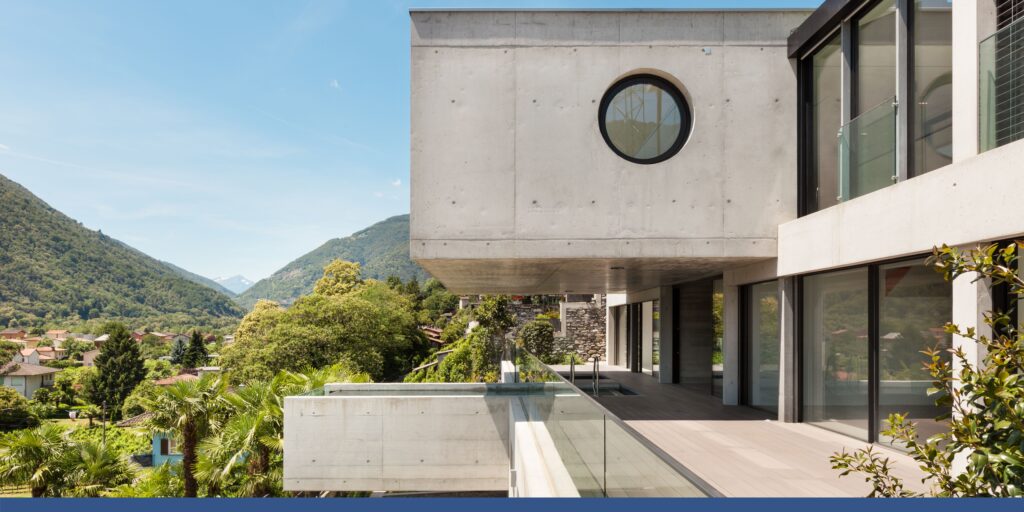 What Happens If You Don't Paint Your House?
It's easy to assume that house paint only serves cosmetic purposes, but that's not entirely true. It can protect your home from a lot of damage from various sources. Once it dried up, paint becomes a solid film that can not only provide color and character to your house but also protection against destructions such as:
Weather Damage
Termites
Mold
Water Damage
Splinters
A high-quality paint will make your home more vibrant and safeguard it from nature.
How Do You Know If Your House Needs to be Painted?
Your exterior paint will eventually deteriorate due to many factors. When your house's exterior shows signs of damage, it will not only affect its curbside appeal but also lower your house's capacity to protect itself and its inhabitants.
So, how do you determine if it's time to repaint your home? Luckily for you, there are signs you can easily spot to recognize if it needs repainting or not.
You're Not Fond of Your House's Color Anymore
Sometimes, you simply aren't in love with how your house looks anymore, and that's enough for you to consider painting your house's exterior.
Existing Paint is Cracking or Peeling
Once the exterior paint cracks, peels, flakes, or chip, the underlying materials it's intended to protect is now exposed. Molds, mildew, and dry rot will see this as an opportunity to start ruining said materials.
Cracked Caulk
Once you notice that your caulk is wearing out, then it's a sign you're due for a paint job. Repainting a house means you have to recaulk it most of the time. There are different types of caulk needed for other surfaces, so you should ask the help of a professional painter in Connecticut to give you a helping hand.
Fading Paint
If trees and establishments surround your property, your paint may last longer. However, if it directly basks under the sun's rays, fading will occur much more quickly.
Shrinking Wood
If you see gaps between two wooden boards, it's a good indicator that moisture is present. If left unchecked, this excess moisture will result in mold, mildew, or even dry rot. Applying high-quality paint can protect these surfaces for the years to come, further preventing any damage that moisture can cause.
You're Planning to Sell Your House
A good paint job can significantly affect a house's curbside appeal and make it look more appealing to prospective buyers.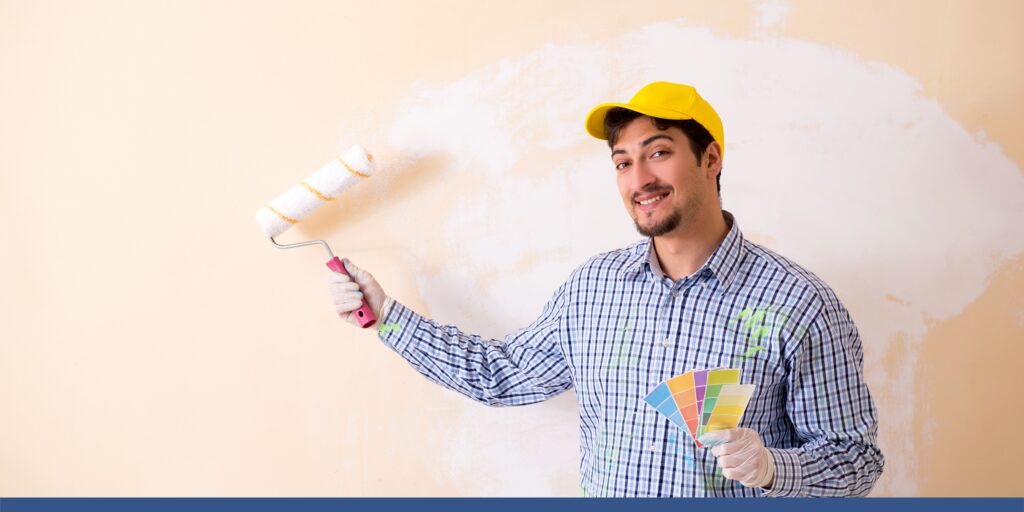 Exterior painting in Connecticut will cost around $1.50 to $3.70 per square foot. If you own a 2,500-sq ft house, you should expect to pay approximately $3,800 to $9,100. These are just average estimates, so if you want to find out how much it would cost to paint your house, request a quote from your local painter.
Is Exterior Paint More Expensive?
Exterior paint tends to be more expensive than interior paint, mainly because the latter is more basic than the former. Exterior paint contains ingredients necessary for abrasion and moisture resistance, not to mention UV color corrosion. Since interior paint mainly serves aesthetic purposes, they have less important chemicals, making them less expensive.
Is Painting a House Yourself Cheaper?
DIY-ing things has always been the most cost-effective way to accomplish any project. This sentiment is also true for exterior painting. By painting a house yourself, you can save a lot of labor, which often accounts for most of a paint job's cost. These statements are factual, provided you know what you're doing.
However, we cannot emphasize enough how critical it is to entrust such a process to a professional if you want it done properly. Suppose you decide to paint your house knowing you don't have the adequate skill to accomplish it superbly. In that case, you risk messing the project up, therefore costing you more time and money.
Hire A Painter or Paint It Yourself: Which is Cheaper?
Hiring a painting contractor can indeed be complicated. Aside from the costs, finding a reliable one is stressful enough. Painting your home, whether the interior or outside, is surely less expensive; but having a skilled painter to do it for you delivers a better return on investment.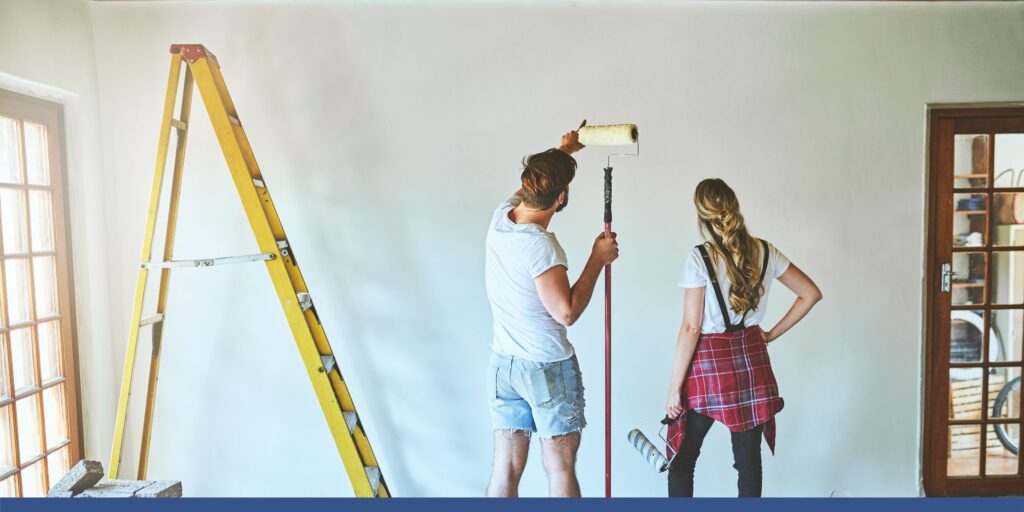 The fact that you hired a painter means you don't have the expertise to do the paint job masterfully, so how can you determine if a painter did an excellent job?
A Good Painter Will Prepare Extensively
If you see your painting contractor doing extensive preparations before they start the paint job, then it's a good indication that they're doing a great job. However, there will still be mischievous painters who will cut corners and shortcut the preparation stage, so be sure to hire a reliable and trustworthy painting contractor.
A Good Painter Will Mask Meticulously
Masking is a crucial part of paint preparation. Unlike other home renovations, painting can be extremely messy, and paint may splash on anything not covered. If you see a painter covering up essential areas of the house, it's a clear sign that your painter knows what they're doing.
A Good Painter Will Double-Check their Paint Brands
Paint is like gasoline; there are different grades, from low to premium. A good painter will know what type and brand of paint will be the best option for a particular surface. It's also essential for you to ensure that the paint indicated on the estimate matches what's delivered onsite to achieve desired results.
A Good Painter Will Not Water-Down the Paint
There is an age-old debate amongst painters whether adding water to paint to thin is beneficial or not. You should understand that a good painter will know which type of paint will deliver the longevity and quality you want in a paint job – without watering it down so much.
A Good Painter Will Do Double-Inspection
A good painter will do a thorough inspection before they even let the owner examine it. Good painting contractors will let their crew inspect the painted surfaces themselves to check for misses and imperfections, then do the process again, but this time with the owner alongside.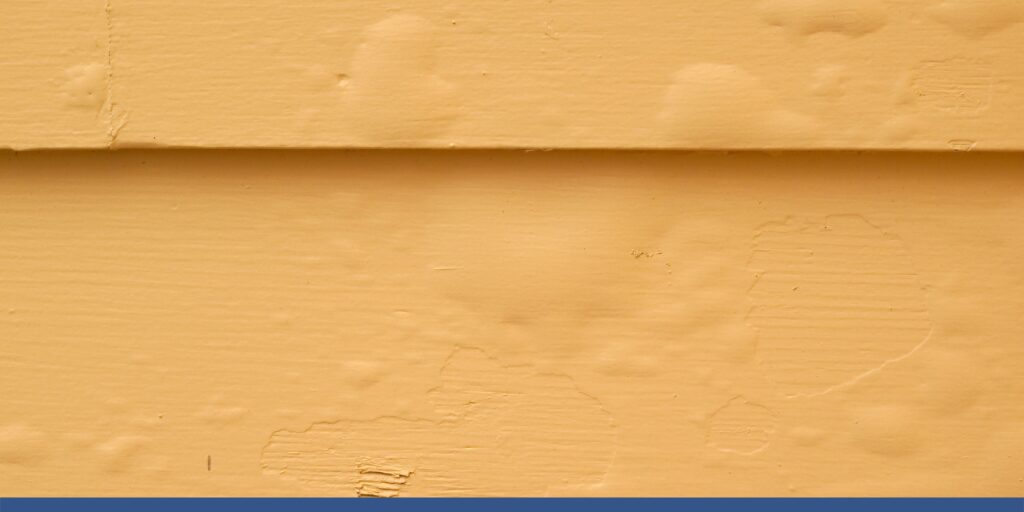 What You Should Check After Painting
To verify that the painters did a good job and did not take corners, you must first know what to look for. Even though they may work professionally and meticulously, there will always be room for errors. 
Here are a few things to keep an eye out for while assessing a paint job.
Check the paint color. Does it match the paint you initially chose?
Check the cut lines. They should be straight and smooth.
Examine the fresh coat of paint. Is the old color bleeding? If so, then request for them to apply a new coat.
Check if they miss out on some spots.
Inspect for dripping paint. By the time of inspection, they should've corrected all the imperfections.
Remember that you're hiring a professional to avoid a sloppy paint job. If they manage to mess up the project, then it will cause unwarranted stress and costs on your part.
What Is Considered a Bad Paint Job?
If there are signs to check if a painter is doing excellent work, there are also telltale signs of a lousy painter doing a crappy paint job. Here are some signs to check out to know whether you should hire a better painter or not.
Non-existent prep work
Lack of appropriate tools
Absence of room preparation
Sloppy paint application
Bad paint quality
For these reasons, you should hire a competent Connecticut painting contractor for optimal results.
Why Do Painters Add Water to Paint?
Painters add water to paint to reduce the costs required to paint massive surfaces like the interior of your house. Increasing the volume of water more than that of the paint increases the surfaces they can cover with the same amount of paint.
This practice can inevitably lead to subpar results. Watering down a bucket of paint will make it lighter, leading to results that are far different from what the contractor promised. It could also lead to inconsistencies and significantly decrease the paint's protective capacity.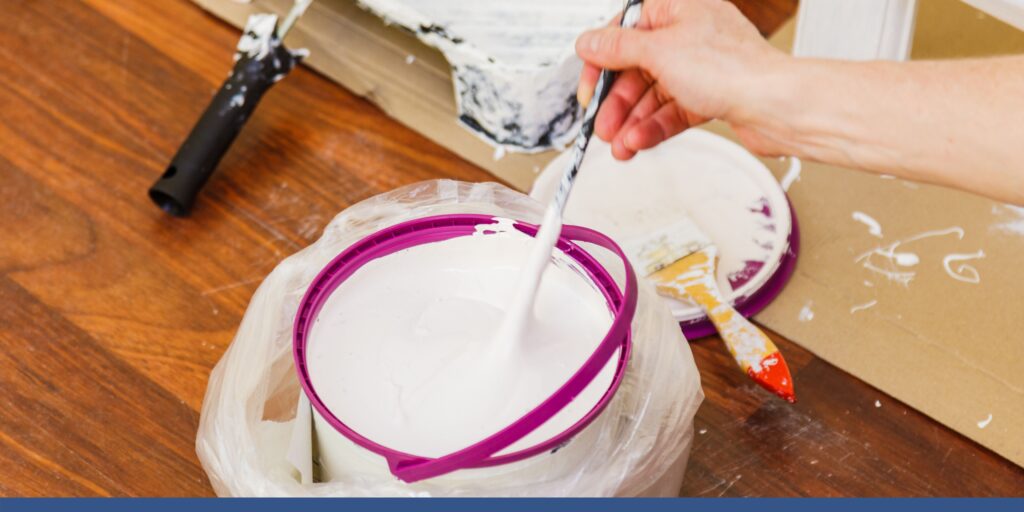 Is It Good to Water Down Paint?
Before we make any judgment, we must first understand the definition of "watering down a paint." It is a colloquial term used to describe using too much water on a set amount of paint in hopes of stretching it for further use.
On the other hand," "thin a paint" means applying a specific amount of water according to the manufacturer's specifications.
Whenever a painter waters a paint to "thin" it, it usually involves adding significant amounts of water to the paint, around 2 to 4 cups per five gallons of paint. The painter should follow this instruction or risk "over-thinning" the paint.
So is it good to add water to paint? Yes, but only to an extent. You should ask your painter the difference between watering down paint and thinning it. If they can't answer correctly, it's time you find someone better.
How long it will take for a professional painter to finish painting a room will depend on factors such as temperature, how large the room is, and how many elements (decorations, furniture, etc.).
In general, painting an average-sized 10×10 room will take about 6-10 hours. This project will involve:
Prep work – 1 to 2 hours
Cutting – 2 to 3 hours
Priming and painting – 2 to 3 hours
Cleaning up – 1 hour
If you want your painter to paint a larger room, you should expect them to take longer.
How do Professional Painters Paint a Room?
Seasoned painters acquire their skills from extensive painting experience over an extended period, usually in a professional setting that involves real clients. They must have great painting talents, whether inside or exterior, if they wish to maintain getting clientele.
So how do professional painters paint a room? Here are some of the trade secrets professional painters use to finish a paint job impeccably.
Clean up mistakes while the paint is wet
Find surface imperfections like cracks and dents and fix them first
Clean the walls using trisodium phosphate (TSP)
Use high-quality paint
Use high-quality primer
Use proper tools like rollers, a painter's rod, and a quality brush
Prepare for re-touches
Take everything out of the room before painting
Use painter's tape if necessary
Choose powerful primers
These are just some nifty tricks that the pros use whenever they paint a room. Applying these seemingly odd techniques dramatically improves the process and result of the paint job.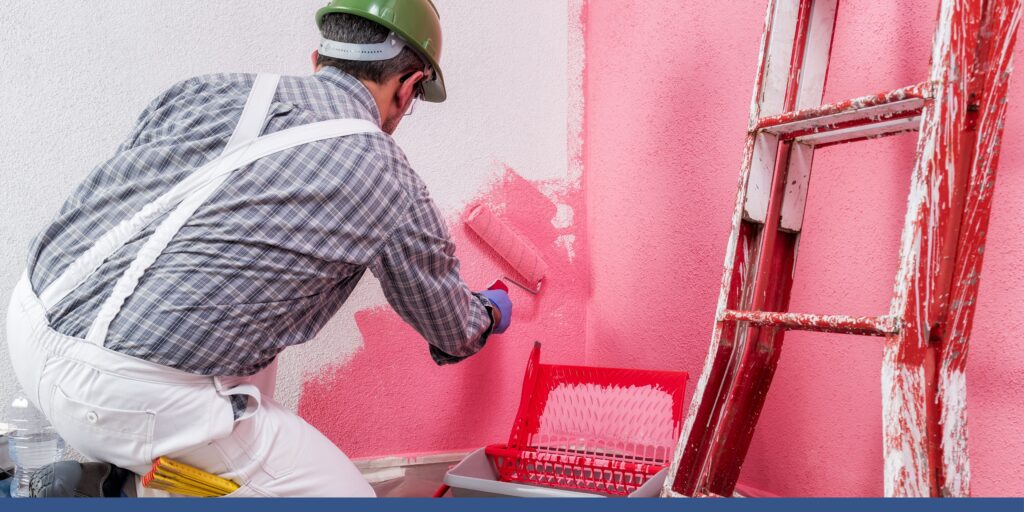 How Long Do Professional Painters Take?
The timeframe mentioned above is just an estimation. Suppose you want to set a clear expectation of how long professional painters take to finish their tasks. In that situation, you should expect them to paint the interior of your home for several days, possibly even a week. If you own an average-sized home (1,500 to 2,000 sqft), it would roughly take them 3 to 5 days to finish the job. But if you only want them to paint a single large room, then the project's duration will only be around 1 to 2 days.
Exterior painting will take longer to complete. If you reside in a large house, your painters can finish the exterior painting in at least 7 to 10 days. But if you own a relatively small place, it would only take them around 1 to 2 days from preparation to clean up.
How Much Does a Painter Charge Per Hour?
Painters in Connecticut will charge $30 to $70 per hour or more, depending on their expertise and how large the working area is. Hiring local professional interior painters on an hourly basis is more cost-effective if you plan to hire them to work in a relatively small room.
How to Estimate for a Paint Job
Both interior and exterior house painting are significant investments, so you need to choose the right people for the job. In such a project, you need to gather a handful of quotes before you eventually start any serious paint job.
When coming up with an estimate, painting contractors would typically:
Summarize the cost of painting materials
Calculate labor costs
Include overhead costs
Add profit
Creating estimates is the contractor's responsibility. However, it's crucial for you as a client to clearly understand how they make their estimates.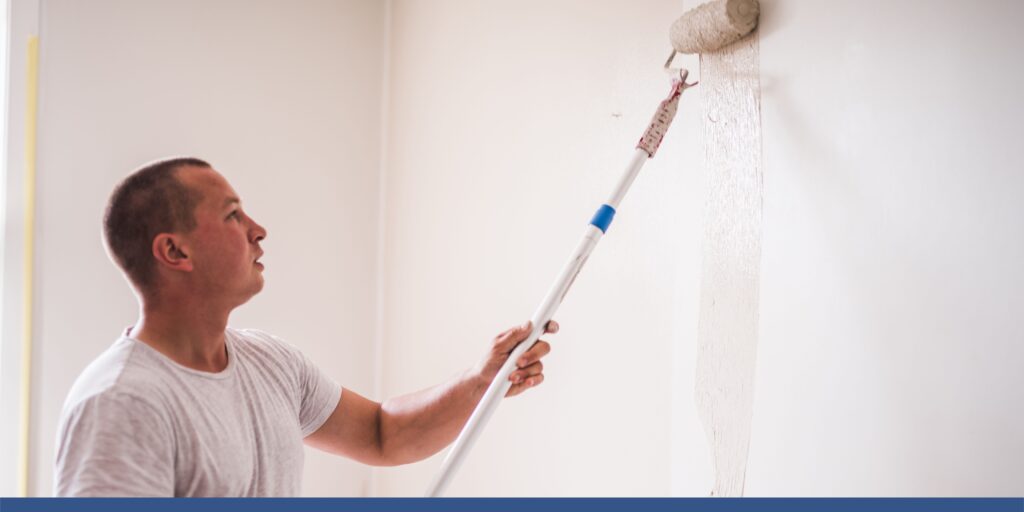 Is It Better to Paint Yourself or Hire Someone?
It's always tempting to do a paint job yourself. Such a project can be fun, and if you know what you're doing, you can add it to your achievements. Suppose you know how to execute the paint job correctly, whether internal or exterior. In that case, you can proceed with painting your house on your own.
But when push comes to shove, hiring a professional painter will always be the best choice. Painters who have spent years painting countless houses have the innate ability to perform paint jobs the right way. Since they have collected experience over the past years, they can execute a paint job with relative ease, speed, and efficiency.
If you know what you're doing, painting a house yourself can be cheaper. However, if you're not confident that you can pull off the project and your own (and continue DIY-ing it), there's a risk of messing up the entire paint job. When you apply improper techniques, you can produce unsatisfactory results, leading to repainting. And guess what, you'd have to spend more!
For this reason, we recommend homeowners seek the help of their local Connecticut painters for a paint job. Not only can they finish the task efficiently, but there will also be fewer errors, less mess, and less money to be spent on fixing mistakes.
Why Do Painters Charge So Much?
Labor costs largely contribute to the total cost of a paint job. Additionally, painting is a labor-extensive job that requires manual work, preparation, clean-up, and inspection. And we're not even mentioning the color consultation most of them offer to allow the homeowner to choose the paint color they like. It only makes sense for painters to charge so much, considering how difficult it is to paint the house's interior or exterior.
How Much Do Painters Charge to Paint Interior Doors?
The national average for painting interior doors is $100 to $250, depending on the type and condition of the door, its size, and the number of coats necessary.
According to HomeGuide.com, the average cost to paint for painting different types of doors are as follows:
Interior Doors (closet, bathroom, bedroom) – $75 to $150
Interior French Doors – $200 to $400
Interior Doors and Trims – $80 to $250
Garage Doors – $150 to $550
Kitchen Cabinets (individual) – $50 to $100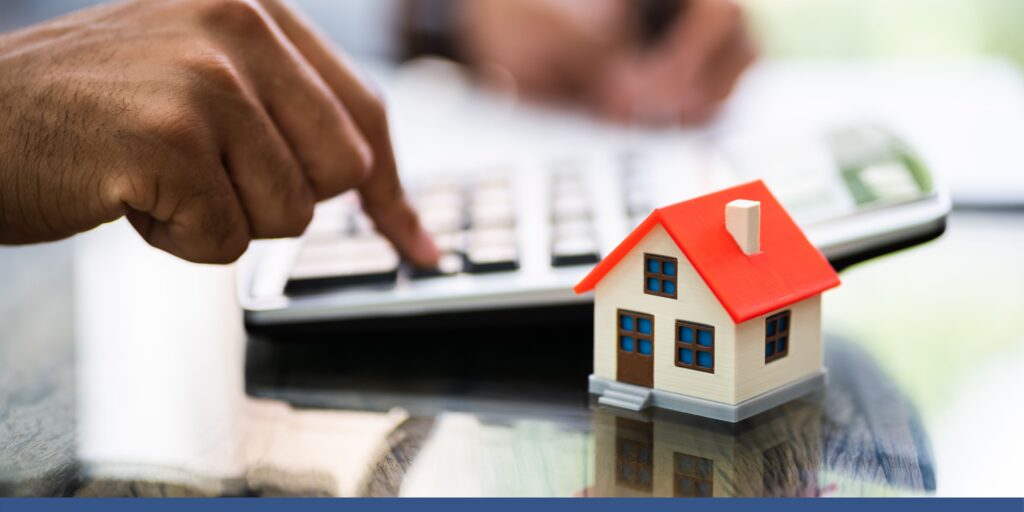 Paint and Home Appraisals
Painting your house with the right paint colors can attract more prospective buyers to purchase your property. According to Zillow's Paint Color Analysis in 2018, the following color combinations have significantly improved a home's resale value.
Black doors: can increase the price of a U.S. home by about 2.9%
Pinkish Taupe living room: can increase the price of a U.S. home by about 1.3% more than any other color.
Periwinkle blue bathroom: can increase the price of a U.S. home by about 1.3% more.
Black and White Tuxedo kitchen: can make around $1,500 difference in sale price.
Who would expect that a bucket of paint can help you earn so much money?
What House Color Is the Hardest to Sell?
The right paint color may sell a house faster. Still, some selections are guaranteed to repel any potential buyers away. Once they see that you've painted it with a repulsive color, you might just blow your chance away.
According to Bob Vila, there are seven paint colors you need to avoid using if you want to sell your house fast.
Black
Dark shades of green
Bright shades of green
Bright Yellow
Dark Brown
Purple
Pink
Instead of opting for these colors, you may want to choose classic and neutral colors instead.
What House Color Sells the Most?
An appraiser will refer to a long list of criteria before they can even determine the value of a house. However, there are some tried-and-tested ways home sellers use to increase the value of their properties. One of those is to paint the interior and exterior of their house in specific colors. Exterior colors like beige, taupe, white, and cream will likely entice potential buyers.
It's also important to understand that the color combinations of the interior and exterior of a house are crucial for appraisal. Bathrooms with cool colors like light blue and living rooms with neutral colors like taupe are popular amongst the homes that sold for a higher price. As for the kitchen, a press release from Zillow indicates that homes with tuxedo kitchens can increase the value of a house to up to $6,000 more.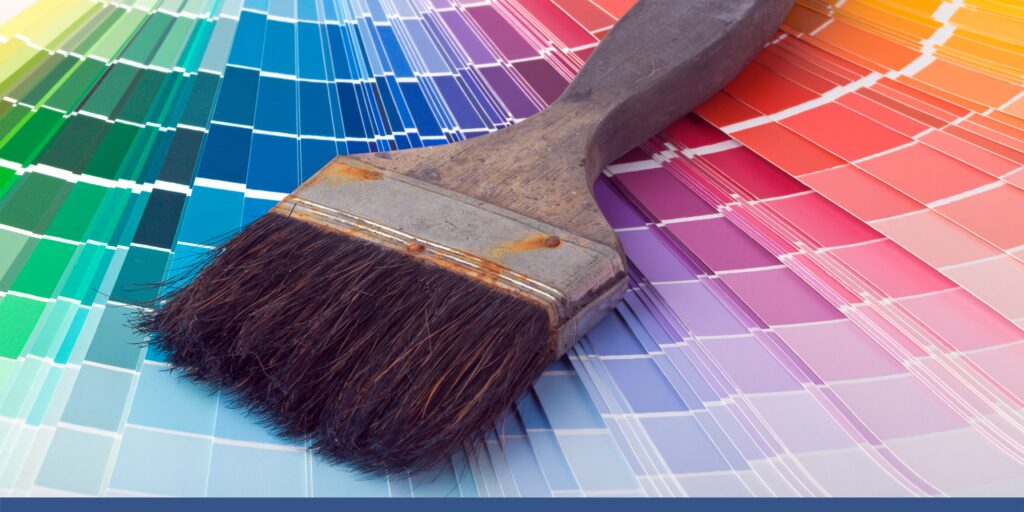 Which Paint Color Is the Best For Your Home?
There's no definitive answer to what paint color is the best for your home. Consider using colors that can boost its resale value. However, if you consider your house your future home, you should exercise your creativity and choose what best fits your tastes.
If you reside in Connecticut and want help with the best color options for your home, you should contact us. We can provide you with professional opinions to help you make an informed decision.
Does Paint Affect Appraisal?
Paint colors are like paintings: they are subjective matters of taste. And luckily, appraisers don't assess a home's value using taste. The only time paint will affect your home's appraisal is if it's chipping off, if a room is poorly painted, or if you painted over an improperly patched hole. These things can significantly hurt your home appraisal, and some appraisers may require you to fix these issues before approving the appraisal.
Everything You Need to Know About Paint
How Much Will 10 Gallons of Paint Cover?
Ten gallons of paint is more than enough for an average interior house painting.
A gallon of paint will allow you to cover an area of 400 square feet, about the size of a bathroom. Two gallons is enough to coat up to 800 square feet, which is about the size of an average room. Three gallons of paint can cover up either a large room or a series of adjoined average-sized rooms.
Four gallons of paint is enough to cover a massive room of about 1600 square feet. Five gallons of paint is enough for an area of around 1800 square feet.
How Many Gallons of Paint Does a 10×10 Room Require?
If you're planning to paint a 10×10 room, you'd need around 1.4 gallons (5.5 liters of paint). This amount is enough to cover both the interior wall and ceiling.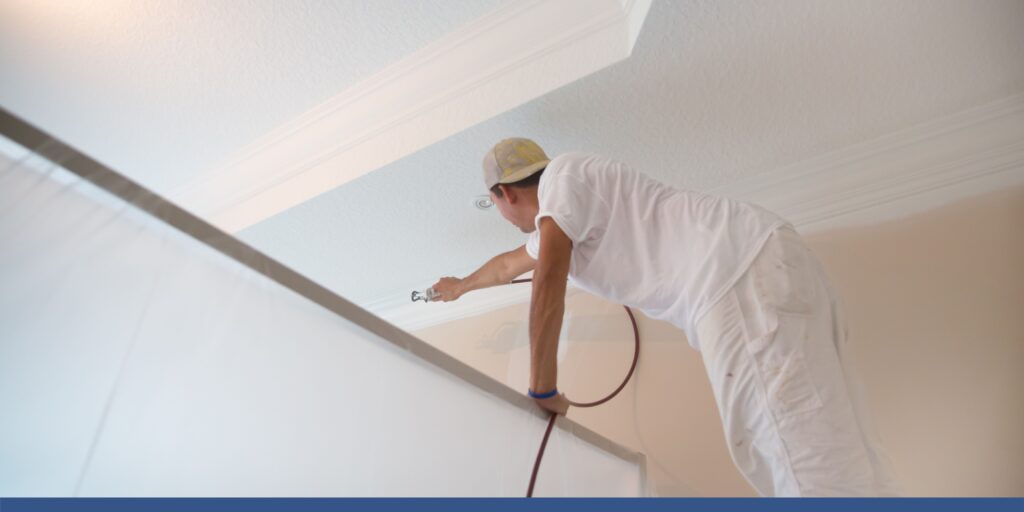 How Many Square Feet Will a Gallon of Paint Cover Using a Sprayer?
A paint sprayer is designed to widen a paint's spread coverage. The range will still depend on several factors, such as the user's skill and the type of sprayer. But a typical sprayer will allow you to cover an area of around 35 to 40 square feet per gallon.
Will One Gallon of Paint Cover a Bedroom?
You will need more than a gallon of paint to cover an average-sized bedroom of around 800 square feet. Two gallons is typically what most homeowners need, especially when considering the second coat.
What Paint Color Do Builders Use?
Builder's Beige or Contractor's Beige is the paint color you'd typically see in a newly built home in Connecticut. This color is what builders usually use when working on entire subdivisions. Regardless of the house's size, the interiors will most likely be beige if it's new.
Why Do Builders Use Flat Paint?
Flat paint may be unsatisfactory for many homeowners because it leaves an unfinished feeling to the new home. But there are some excellent reasons why builders use flat or eggshell paint in new homes.
Flat paint is easy to touch up.
Flat paint is plain easy to remember.
Flat paint can cover up imperfections made during the house's construction.
Flat paint is incredibly cost-effective.
Builders will often use flat paint by default, but some will provide you with an upgrade for an additional cost.
What is Luster Paint?
Luster paint is the type of paint you'd want for functional spaces like hallways because it's easy to clean and provides a smooth finish. Luster paint is an oil-based paint that offers a pearl-like finish with a slight sheen. It's not as glossy as oil paints, and it's highly resistant to elements like moisture, mildew, and fungus.
Is Luster Paint Good?
Since it does not stain, luster paint is ideal for busy homes with children running around. Luster paint is also durable because it develops a tough film once it dries up. Not only that, it's easy to maintain because it's washable and stain-resistant.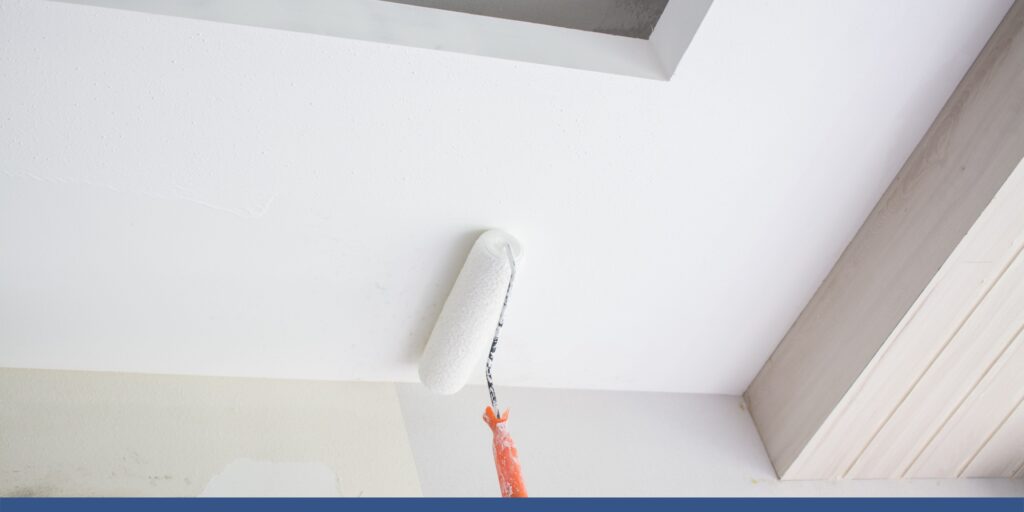 Do You Really Need to Use Ceiling Paint?
Regular paints are more likely to drip and cause a mess when you apply them to your ceiling. Compared to regular interior paint, ceiling paint is specifically designed to adhere better to ceilings because it has a higher viscosity. You can technically use wall paint on the ceiling, but you should expect drawbacks that may even prolong your paint job's timeline.
Which Paint Is the Best for Ceiling?
Many painters in Connecticut consider the Benjamin Moore Waterborne Ceiling Paint is one of the best options for ceiling paint. It provides an ultra-matte finish that conceals surface imperfections effortlessly. Additionally, it dries up more slowly than other paint brands, allowing you more time to smoothen those hideous lap lines left behind by other paints.
Ceiling Paint vs. Regular Paint: What's the Difference?
Apart from their properties and functions, ceiling paint and regular wall paint don't have many differences. Ceiling paints are thicker and are designed for easy application. These paint variants are also ideal for kitchens because they resist staining from smoke, cooking vapors, and even mildew.
Can You Combine Ceiling Paint With Wall Paint?
Painters in Connecticut follow no general rule against blending ceiling paint and wall paint. You can certainly do so; however, be sure to mix the same paint types. If you're planning to integrate the two variants, combine latex-to-latex and not latex-to-oil.
While you can mix ceiling and wall paint, professional painters do not recommend it. The two paints have different viscosity, and mixing them will result in a coated surface that won't dry properly. Instead of combining the two, you can use the ceiling paint as an undercoat and the wall paint as a top coat to maximize both of their perks.
How Many Coats of Paint Does a House Need?
The general rule of thumb that many Connecticut painters follow is to use two coats of paint, both for interior and exterior painting. A second coating will offer a more pristine finish that can last up to 5 to 10 years. You'd only need to apply three or more coats of paint if you're trying to cover a darker color with a lighter one.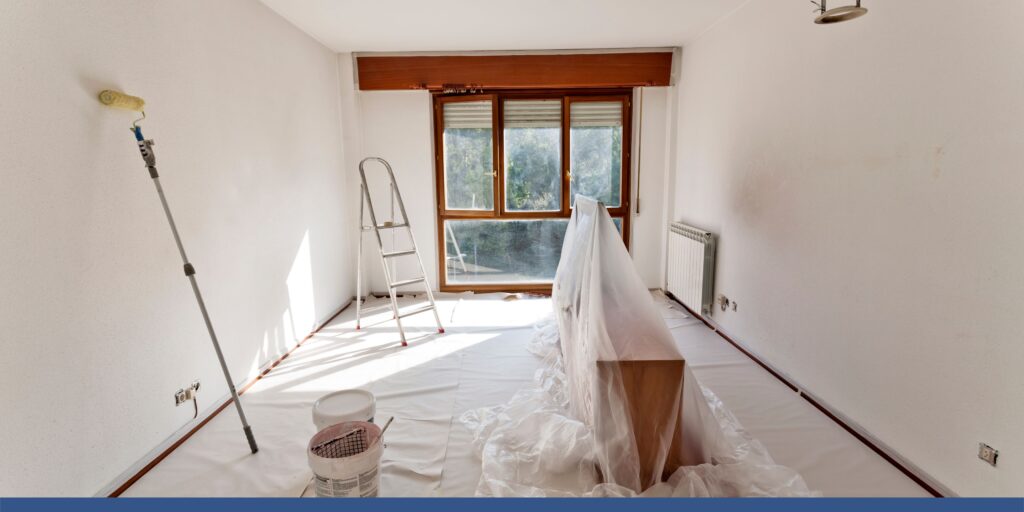 Do You Have to Paint a Wall White First?
If you're planning to paint on top of other colors, then it's best if you use a white primer first. Doing so will eliminate the possibility of the previous color bleeding into the new one. It would take you a couple or so of coats of white primer, depending on the prior color of the wall. Primers can provide a nice clean coat and are far cheaper than regular wall paint, making it an ideal choice over white wall paint.
Do You Have to Prime Before Painting?
Not all paint jobs will require you to use a primer. There are some selected cases where you would need to use primers, such as when the surface is porous, glossy, stained, or odorful. A primer is also necessary if you plan to change a wall's color drastically (e.g., dark to lighter colors). What professional Connecticut painters do to apply a primer is to cut in around the edges using a brush, then fill in the remaining spaces utilizing a roller.
What Happens If You Don't Use a Primer Before Painting?
Skipping the primer, especially when necessary, can result in a mediocre or subpar paint job. If you don't prime the walls before painting them, you run the risk of:
Improper paint adhesion
Reduce the uniformity of color and sheen
Blotchy and rough areas in the drywall
Smoke or water bleeding through the topcoat.
What Should I Prime My Wall With Before Painting?
There are different primer options you can choose from depending on the wall you're trying to paint.
Oil-Based Primer Paint. This type of paint is the most versatile primer on the market. It works on a wide range of surfaces and is ideal for interior and exterior painting. It also pairs well with the majority of regular wall paints.
Latex-Based Primer Paint. Unlike oil-based primers, this primer is easier to clean off because it's water-soluble. It also dries fast and can provide a more durable finish. You should choose this if eliminating VOCs (Volatile Organic Compounds) is essential to you.
Shellac Primer Paint. Connecticut painters use this type of primer for paint jobs that involve water-damaged walls or any heavy-duty painting project.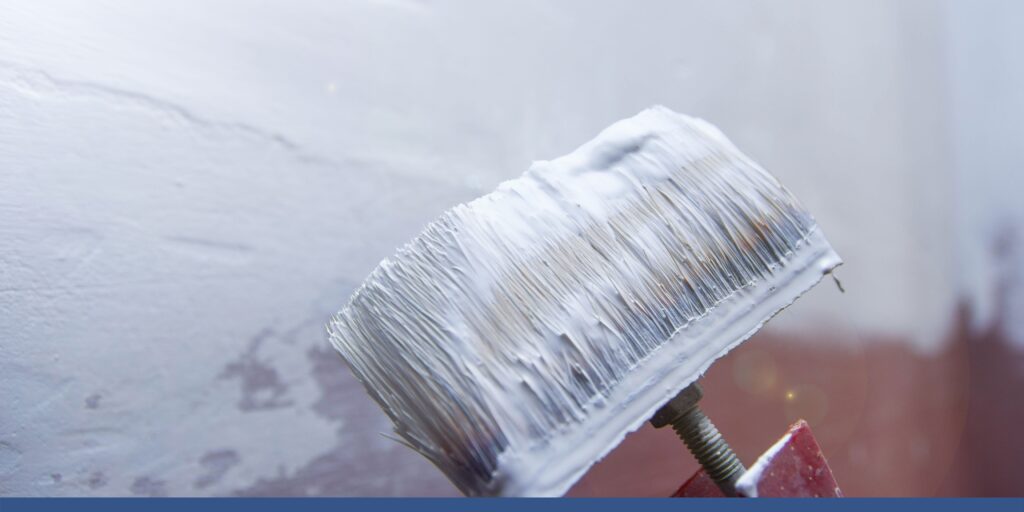 Does Primer and Paint In One Work?
The primer and paint will work on clean and well-maintained interior walls in one combination. It's also ideal if you're planning to cover a light-colored wall with a darker color. This blend is optimal for interior painting but not for exterior painting since it requires products that offer both protection and decorative elements.
Is Paint and Primer In One Good?
Primer and paint in one are suitable for specific applications. If you're repainting a wall, this combination will work quite well and provide much better coverage than regular wall paint. Many painters consider paint and primer in one as a time-saver. Still, they would often prefer priming a surface then painting it because the process of priming will prepare a surface better than using a two-in-one product.
Is It Better to Use a Primer or Two Coats of Paint?
Using a primer is to seal a wall or an interior surface to make it smooth and seamless. Such finish is necessary if you want wall paint to adhere better. If you skip the primer and instead use two coats of paint, you run the risk of peeling paint, especially in states like Connecticut, where it can be humid.
Do You Have to Prime Over Old Paint?
Primers aren't always necessary when it comes to painting surfaces. For example, if the wall you're working on is clean and smooth, you can skip the primer. The same is also applicable if the surface is covered with the same type of paint as oil-based or water-based paints.
Should You Use Primer Over Existing Paint?
A primer's purpose is to prepare a surface for painting and seal any present stains so the new paint can adhere well. It's also important to understand that covering walls coated previously with oil-based paint with water-based paint will only work unless you prime it first. Using a primer is essential, especially if you want to cover an oil-based paint with water-based paint. Remember to apply primer only after sanding the area to ensure the smoothest finish possible.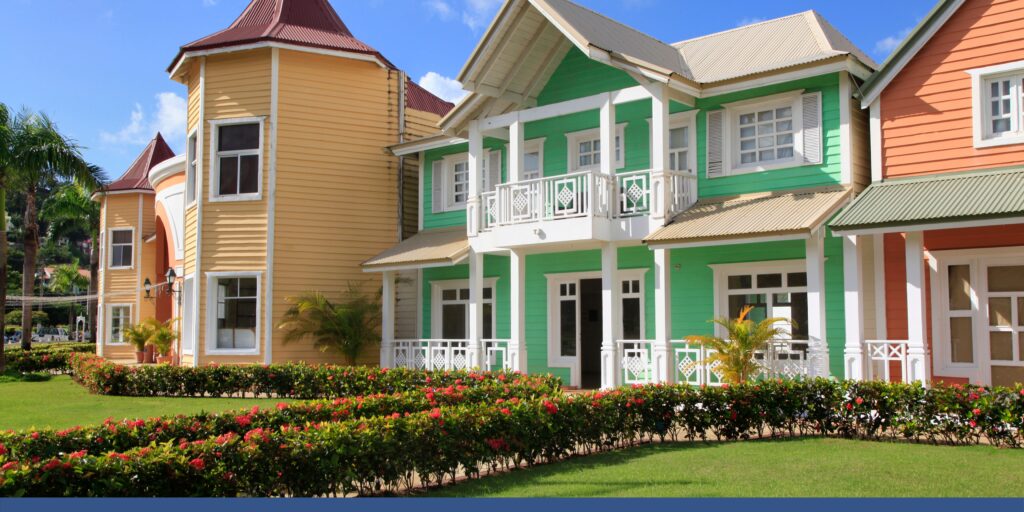 There are numerous factors that influence how long a paint job will last. The quality of the paint and the state of the surface you're painting are essential considerations. In Connecticut, interior paint may last from 2 to 7 years (depending on the frequency of room use), while exterior paint can last anywhere from 5 to 7 years, depending on the quality of the paint job and the regional climate conditions.
Is There a Paint That Lasts Forever?
Nothing lasts forever, even house paint. However, durable options like oil-based paint offer a more robust finish, making it an excellent choice for an exterior paint job. Acrylic paint is the ideal oil-based pick for residential painting in Connecticut since it can withstand the harsh UV rays during the state's hot summers.
Can You Use 10-Year-Old Paint?
All types of paint can go bad because every paint has its own specific shelf life. Some last for years, while others will only hold out for days. An article made by Forbes shows a broad estimate of how particular long types of paint last.
| | |
| --- | --- |
| Type of Paint | Shelf Life |
| Latex Paint | 2 to 10 years |
| Acrylic Paint | 2 to 15 years |
| Chalk Paint | 1 to 5 years |
| Milk Paint (Premixed) | 1 to 2 years |
| Milk Paint (Powder-form mixed) | 1 to 7 days |
It's also important to understand that how you store old paint will significantly determine its usability in the coming years.
Can You Paint Over Old Paint?
Yes, you can. Painting new paint over old paint will work if they're chemically the same and if they have the same color shade. There's no need to remove the old paint if it's adhering well. However, if it's flaking or chipping off, you need to scrape it off first, either by hand or through power tools.
However, suppose you plan to coat a surface with the opposite shade. Before applying 1 to 2 coats of your choice paint, use a primer to completely cover the original hue. You can also use a paint and primer in one to shorten the paint job. If you also need pavers sealing services in Fort Lauderdale, you can contact our partner contractor.
Conclusion
This in-depth article answers some of the most frequently asked questions in Connecticut about interior and exterior painting. This information will help you plan your home's painting project and aid you in making informed decisions to avoid errors that may cost you time, money, and patience.
If you need the help of a professional painter to liven up your home, then feel free to contact us. Our years of painting experience can help you transform your home into what you envision it to be.