Painting your home interior is possible but can be challenging, exhausting, and time-consuming. However, if you are a first-time DIY-er, you may want to consider consulting with some experts first or hiring a team of interior decorators and painters to ensure that everything goes as planned.
Connecticut is home to some of the best house painting contractors who are fully equipped and recognized for their excellent work. In addition, these companies have been in business for over a decade, so you can be assured of excellent customer service.
How Do You Paint Your House Interior?
If you have never painted before, it's best to start with smaller house areas like the kitchen cabinets or closets rather than painting the entire walls at once. This will save your walls from risks and potential damage, including paint spills which can be costly later.
You'll also want to take the time to learn how to mix the paint properly and use the proper tools for the job. Otherwise, you may end up with an uneven paint job that will need to be touched up.
If you want to paint your house interior fast, a good rule is to make a plan before starting the project. This will save you from expensive purchases, time, and effort and allow you to identify which ones to prioritize. Knowing what colors you want to use, how much paint you will need, and where the paint will go will also make a huge difference.
What Color House Sells Fastest in Connecticut?
Of course, you can save more by buying a large paint container, but this may not be the best idea for beginners as it can be more expensive in the long run. You may also want to invest in a roller and a brush designed for painting from home improvement stores; these tools are affordable and valuable for any home projects you choose later on.
Colors can effortlessly change the mood of a room and its atmosphere, so if you want to paint your house like a pro, focus on every detail possible, including how to mix paints properly to achieve the ideal shade that you want. Of course, you can always seek a professional contractor's help for this part to ensure you are on the right track.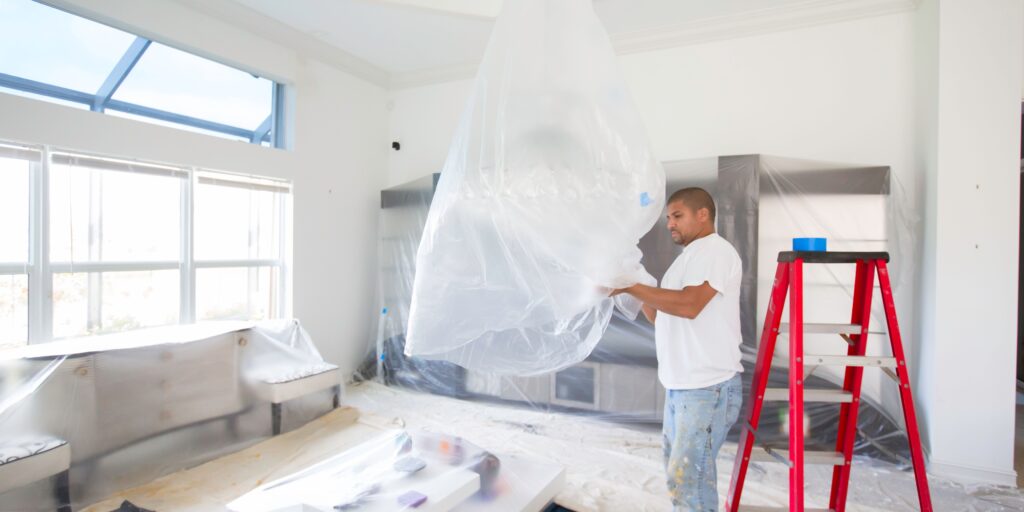 Preparing The Area
Preparing your area before you paint them is absolutely essential. This includes cleaning off the walls, filling in holes, and touching up any areas that may have gotten damaged over time. You may also want to cover up any exposed wiring, light switches, and outlet covers to ensure your safety while doing the project.
Laying a drop cloth over your floors and furniture will also help you avoid getting paint on them and make sure that any other areas will be protected. Depending on the type of paint you are using, you may also want to consider letting your walls dry for a few days before you start painting. This will help ensure that your paint adheres to the wall properly and doesn't peel off quickly in the future.
The best way to get the look you want is to start with a clean white wall or ceiling. Make sure your walls are free of any cracks or holes that may cause damage later on. Also, remember to use a small brush and a test area before painting your entire room; this way, you can ensure that your color choice will work well with the rest of your décor.
If you're painting an ample space like an entire room or wall, it's best to start by outlining the area and then filling it in with paint so you don't have to worry about any drips later on. While it is advisable to remove old paints and wallpapers first, experimenting by painting over them is also an option if you want something different and homey from your interior decors.
Use an oil-based primer before putting the top coat on, as water-based primers tend to soak and loosen the wallpaper, making it soggy and useless later on.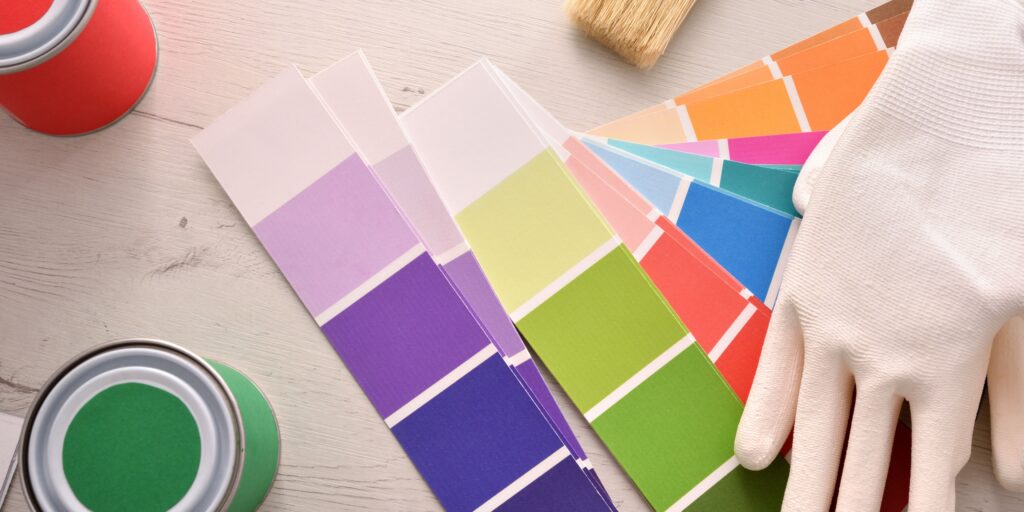 What Kind of Paint Should You Use?
Paint quality can vary depending on the paint used. So, it's best to stick with products approved for interior use only since they are more likely to be made from quality ingredients without harmful chemicals, including lead and other volatile organic compounds (VOCs).
Choosing the right paint will also ensure that they won't break down as quickly over time and will hold up better against spills or stains than cheaper paints might do. The most common paints used for interior projects are enamel, latex, oil-based acrylics, and water-based acrylics.
Is It Hard to Paint a House Interior?
Painting a house interior is easier than it looks if you do it the right way. For example, there's really no need to be afraid of painting rooms with high ceilings since you can paint directly up and over the ceiling using rollers and ladders. You'll also have less trouble getting around corners and edges since you can do this using special brushes and tools to make the job seamless.
What Should You Not Do When Painting?
Don't Overlook Surface Preparations
Before starting your home painting project, make sure you've prepared the surface properly. Scrape off any loose paint, then sand it to give a smooth finish. If you're painting over textured walls, make sure you rough up the surface with sandpaper so that your new paint will stick better.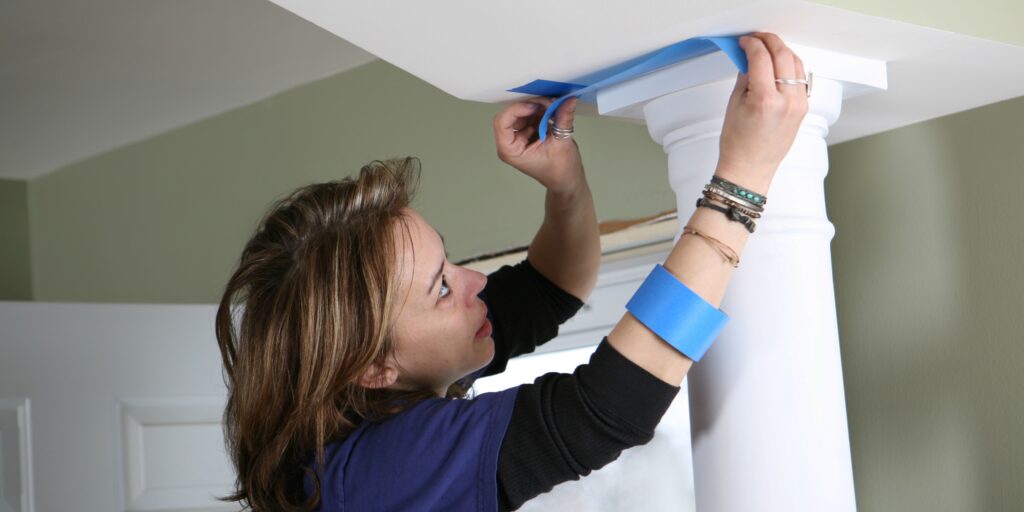 Don't Forget to Tape
Painting a house interior is easier than it looks if you do it the right way. This includes using painter's tape to protect areas you don't want to paint. For example, tape off the door's edges so that paint won't drip onto it if you're painting a door. Likewise, if you're painting a ceiling, tape off the ceiling fan so that it doesn't get covered in paint.
Don't Use Too Much Paint
When you're painting, you want to be careful that you don't go overboard with the paint and leave streaks or drips on the walls. The second thing you should avoid is using too many different paints.
Finally, you want to use paints compatible with each other. When painting your house interior, you have similar shades to blend together beautifully without looking like they were made by different artists.
Don't Skip The Primer
Applying primer is the first step in any interior or exterior painting. It is the glue that holds the paint to the wall together and allows for a smooth finish. Not only that, but it will protect the wall from moisture and decay.
The best type of primer for walls is one that is specifically designed for this purpose. Remember that not all primers are created equal, and some are designed to go on metal or wood. You'll also want to make sure that the primer you choose is compatible with the type of paint that you plan to use.
Don't Paint Over Furniture
Try to clear the room by removing all furniture and custom printed carpets or any coverings on the floors, windows, and doors before painting. You may also cover them with a protective cloth or newspaper to protect them from stains, dust, and other hazards while doing the project.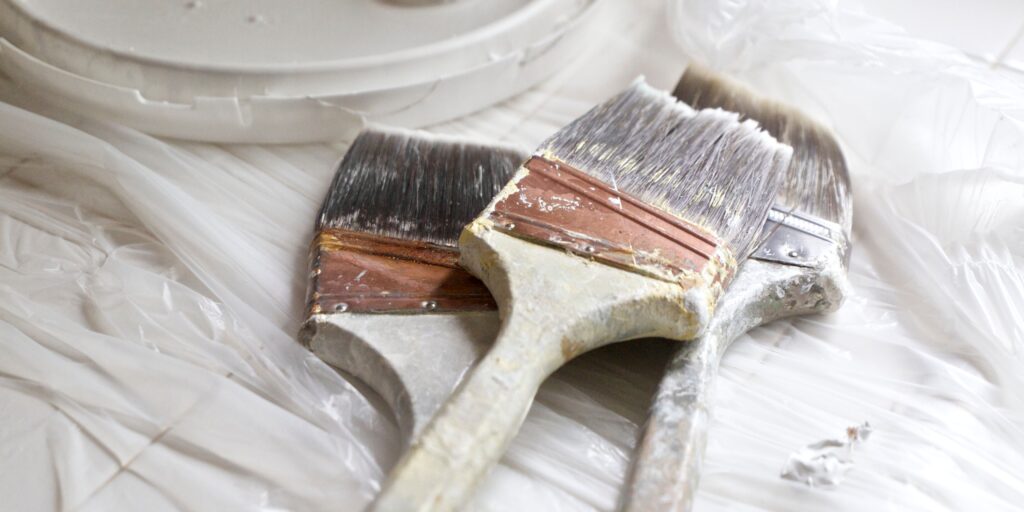 Don't Stick to Just One Tool
Painting will be a messy job, and you're likely to get paint on your hands. That's okay, and it should be expected. However, that doesn't mean that you shouldn't utilize all other tools and equipment to get things done correctly. For example, you'll want to make sure that every corner is covered and every crack has been filled in so that there are no gaps between the wall and the paint job.
While brushes are great for getting into corners, they can leave streaks if not used properly. Rollers are also ideal for covering large areas quickly, but they can leave roller marks if not put down with care. So for best results, consider using both and incorporating other materials to ensure a perfect finish.
Don't Forget to Check the Weather
Many people think of painting as a relatively simple process; however, it can be quite meticulous depending on what you're doing and how good of a finish you want to achieve on your walls. If you're going to be doing an extensive paint job, it's essential to check the weather forecast and make sure that you'll have a dry day without rain or excessive humidity.
If you plan to paint on a rainy day, make sure to cover up any material that could get ruined by water. You'll also want to make sure that the paint is mixed adequately so that it doesn't dry too quickly.
Don't Hesitate to Ask for Help
Various techniques and tricks can be used while painting your walls, but it's important to know how to do them properly if you want the job done well.
If you're unsure of what you should be doing, it's best to ask for help from professionals to make sure that the job is done correctly and quickly. Contact Custom Colonial Painting, CT, today to learn more about what you can do to make your painting project go smoothly.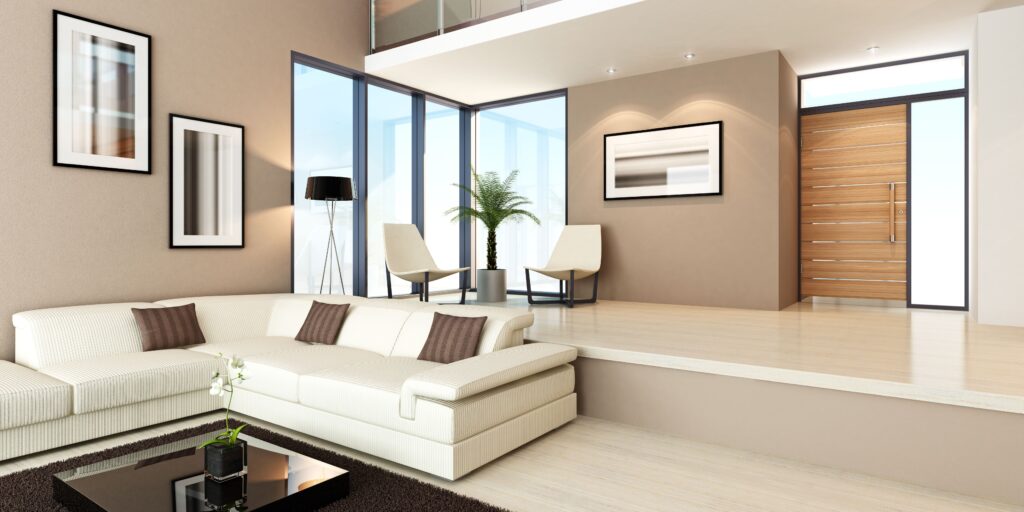 How Often Should You Paint Your House Interior?
It is best to have your house interior repainted every two years to maintain its beauty and avoid premature peel-off making it look damaged, old and worn. However, if you are painting a room that has never been painted before, you can wait longer.
Can You Paint Your Own House Interior?
Also, if your house has had the same paint on for a couple of years, it may be time to do some touch ups to get rid of the older layers and let your wall breathe.
The best time for painting your house exterior is early spring or late fall when the weather is neither too hot nor too cold. Avoid painting your house during the summer months, as it will make your house difficult to work and live on.
Colors and Styles
From light pastels to bold and vibrant hues, there is always something for every taste and preference. When choosing the right color for your home, make sure that it suits the style and theme of the interior.
For example, if your home has a Mediterranean feel, you can go for blue and green shades. On the other hand, if your house has a traditional look, you can choose from earthy hues.
Surprisingly, the most popular interior painting color for 2021 is still white because of its simplicity and ability to blend in immensely with almost any style. If you have a limited area, you can also use white to create the illusion of space.
Of course, you can always mix and match or blend and contrast various colors to create a unique look. For example, your kitchen can capture that neutral, Scandinavian theme with the help of white, grey, and black.
The types of color paint you would want to purchase should also base on the furniture on display and the aura you want to feel for each room. For example, if you have a modern and minimalist home, you can go with white, grey, and black. On the other hand, if your house has a vintage or historical theme, you can go for earthy tones such as yellow, brown, and rust.
Additionally, the colors also depend on the rooms of each house as each hue gives various emotions and calmness to the people seeing the theme every day. For example, if you're planning on revamping your kitchen or kitchen cabinets, it's always a good idea to go for bright colors, including light green, teal, and orange. However, you can also choose a more neutral palette by selecting black, brown, and blue colors.
Of course, choosing the right color is definitely not an easy task. You need to think about every aspect of your home, such as the style of interior decoration or the furniture on display.
For reference, here are some examples of popular interior painting colors in 2021:
Light pink colors offer a soft but playful vibe in any room. It blends nicely with leather and wood furniture and works well with white-colored walls and ceilings. If you think pale pink doesn't work for your home, try brightening it up by adding warm yellow accents to bring out its elegance.
Orange is a bold and powerful color that can be easily used as a primary shade. It is also an excellent choice for a living room, kitchen, or dining room as it can be used to create a warm and lively atmosphere while eating or entertaining guests. However, orange is not advisable for bedrooms and nursery rooms because the colors can be distracting and tend to be too intense for downtime.
Navy blue has been in fashion for years now. That's why it's not surprising for it to create an elegant look in your home. It can also be used as a neutral or accent color, depending on how much you want to use it.
Neutral color schemes are also perfect for creating balance within your home or office area where you don't want too much of one particular color or pattern used throughout the entire area. They also allow you to do what you want concerning furniture and other objects without ruining the overall harmony of the interior design in one particular area or another by using too much of one particular pattern or hue.
Trim or Walls: Which One to Paint First?
The walls of your home are the first things that you see when you enter. Therefore, it's imperative to choose a beautiful house interior color that goes well with your furniture and other objects in the area. For this reason, we'd recommend painting your walls first and then moving on to painting your ceilings for a more cohesive look throughout your entire home or office.
However, note that painting ceilings are more complicated than painting walls. So, it's best to take precautions. First, you'd have to consider your ceiling's height and the type of paint you're using to get the best results. If you want to paint your ceiling horizontally, you'll need a roller above the roofline to reach higher areas.
You'll also need a roller with a more extended handle to reach those high spots without bending down or even standing on your toes. If you don't have a big enough area for painting vertically, it's best to paint your ceilings horizontally and then move on to painting them vertically. This will give your room more depth and make it look bigger.
Painting ceilings horizontally will also allow you to cover more space making it faster to finish the session. This also makes the job easier for the painter because there will be less work when they lay down their color scheme.
The width of the area you're going to paint will determine how much paint will be needed for each coat, so make sure that this size is large enough before starting off! Also, make sure that both sides are covered evenly.
If you don't want to paint all of these areas at once, it's okay to start with just one and work up by painting the next area as time allows. Of course, you can always hire professional house painters to do the work for you and ensure that you get the results you want and avoid unnecessary messes.
If you live near or within the Connecticut area, don't hesitate to visit Custom Colonial Painting to schedule a free estimate on your next project.