Looking to get your house back in tip-top shape? Exterior house painting is the answer! This is a great way to spruce up your home and freshen up your decor, improving its overall value and curb appeal. Exterior house painting Fairfield CT involves the entire exterior of your house, plus of course a few items on your yard such as getting a fresh new paint for your swimming pool sidings (if you have one). In addition, it is a very cost-effective upgrade that pays for itself over time.
What's the Average Cost to Paint the Exterior of a House?
According to experts in the field, the average cost to paint a house ranges from $0.50 to $3.50 per square foot. Typically, revamping the exteriors of a home can cost you anywhere between $1,770 to $4,346, with variations based on the size of the house.
For example, painting the exterior of a 2,500-square-foot house would cost $1,250 on average and may even go up to $8,750, depending on the size of the house, types of paint used, and the property's condition.
When Is the Best Time to Paint a House Exterior?
In addition, houses in good shape with little paint on them cost less to paint than houses in need of significant repair. To get an accurate and fair estimate for your home painting project, be sure to talk to several contractors. If you are located in Connecticut, Custom Colonial Painting is here to give you a detailed breakdown of the costs.
What Types of Paint Are Used for Exterior?
Several types of paint can be used on the exterior of a house. Remember that the type of paint is based on the type of surface being painted. Of course, you'll have several choices for the types depending on the surfaces like concrete or brick homes or houses with stucco exteriors. For example, painting a wall with a smooth flat surface in Connecticut would require you to use water-based paint because it lasts longer.
On the other hand, painting a brick or concrete wall would look best with oil-based paint. In addition, smaller rooms usually cost less than larger rooms making them popular home painting projects for DIY'ers. The condition of the walls and ceilings in your home also matters.
If they are dirty or have cracks, contractors may charge more for painting them than if they were clean and free of cracks. On the other hand, contractors may charge less if dust has been collected on them or repainted recently.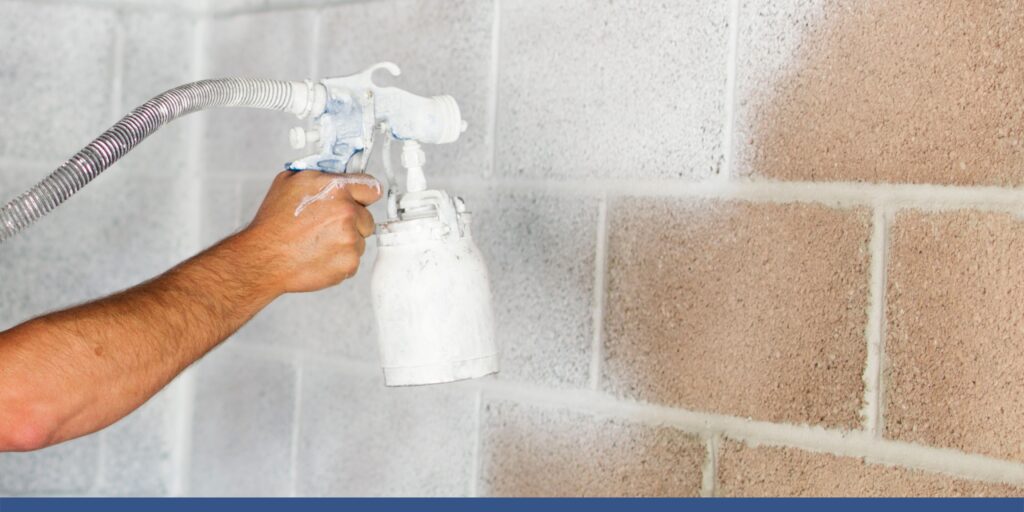 How Much Does It Cost to Spray the Exterior of a House?
Spray painting the exterior of a house can cost $4,000 on average. This is more expensive than using a roller or brush because of the specialized equipment needed, the cost of the paint itself, and the higher hourly wage of the person spraying the paint.
Spray paint is handy for painting wood, metal, and brick exteriors. To keep the cost of spray paint down, homeowners can rent the equipment instead of buying it.
Is Exterior Paint More Expensive?
Exterior house paint is more expensive than interior house paint because it needs to be more durable. It is also recommended that roof painting be included in an exterior house painting project after a doing a routine roof maintenance or roof repair. Connecticut can have severe weather conditions and your home may be at risk for wear and tear caused by various elements like rain, snow, wind, and more. Sidings, roofs and pavements are also susceptible to wear and tear brought by these elements.
Exterior paint is also formulated to dry faster than interior paint. In general, house exterior paint can range from $20 to $80 per gallon. On the other hand, interior paint costs $19 per gallon.
Is It Cheaper to Paint Your Own House?
The short answer is Yes. It is cheaper to paint your own house than hire a professional contractor. However, take note that your geographical location also affects the overall price of the project. In Connecticut, the cost to hire a contractor to paint a house ranges between $4,000 to $9,000, while the average cost to paint your own house is $3,000.
To get the best deal on paint, shop around and look for coupons or sales. In addition, there are other costs associated with painting your own house that may not be incurred if you hire a contractor. These include the cost of supplies like drop cloths, paintbrushes, and ladders and the cost of time spent painting the house.
However, painting the house on your own can be time-consuming and put you or the project at risk. So, hiring experts will ensure a quality result and a professional look at your house.
If you decide to paint your own house, remember that painting takes time. It requires preparation and care before beginning the job. So, it's best to prepare yourself or hire a professional contractor instead. The good news is that decorating your Connecticut home can now be accomplished by hiring the best painting contractors in town or finding a creative DIY project that suits your style and interests.
To get an accurate estimate, talk to a few contractors at Custom Colonial Painting to get a detailed cost breakdown. They cater to most residential and commercial buildings in Connecticut so you know you are in good hands.