When it comes to choosing the best colors for the interior of your home, the challenges can be many. Everybody wants to have a home filled with happiness and inspiration, and yes, the colors you choose to paint your walls can make all the difference in the world.
There is no specific formula to use when selecting the right colors for the interior of your home, but the best starting point would be, to begin with, the colors you actually love. Use your favorite color as your base color and even create a whole new color scheme around it.
The perfect inspiration for your new color palette can be your favorite color itself.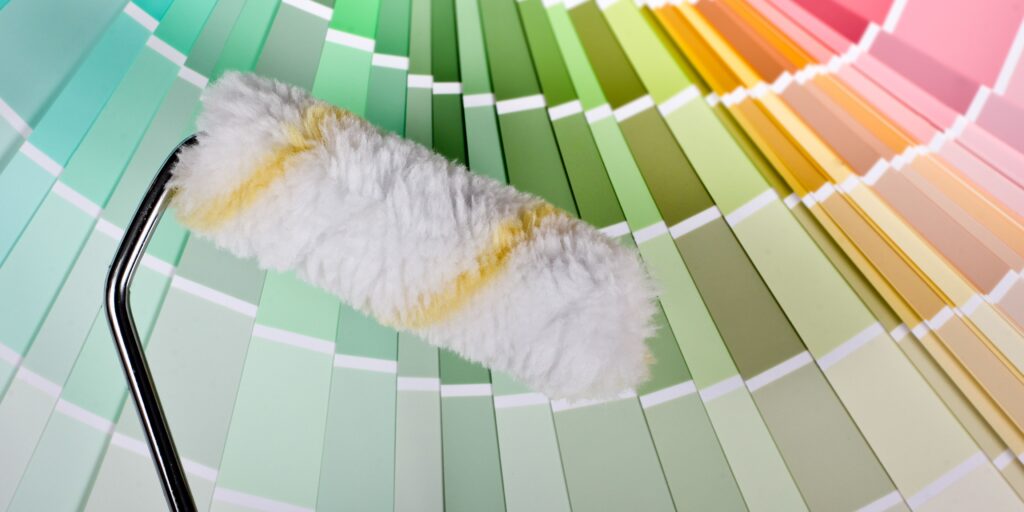 Paint Colors that Inspire You
With the internet and so many online sites, finding paint colors that inspire you can be easier than you think. Color inspiration comes in many forms, including social media sites such as Instagram and Pinterest and good old-fashioned catalogs and magazines.
Creating a color board of your own is the perfect first step when choosing the perfect paint colors for the rooms in your home. Different colors affect people, moods, brain function, and feelings.
Creating a palette of colors will help you ultimately make a perfectly happy home filled with calming colors that are sure to benefit every member of your family.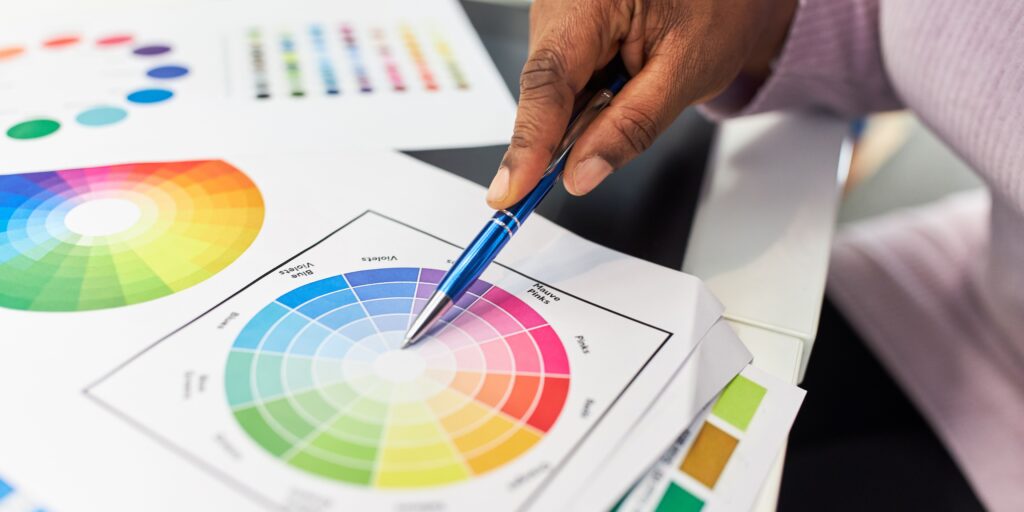 The Meaning of Certain Colors
Colors can easily have an impact on your mood, your feelings, and your state of being, but they also can contribute to improved focus and even an enhanced memory. Choosing the right colors for the interior of your home can contribute to the overall health of your family as well.
Off White – Calming colors are typically neutral colors such as off-white and beige and help create feelings that are uplifting and positive. Using this color in your home study or your bedrooms will help make every moment relaxing.
Orange – As vibrant as orange can be, is there any wonder that this color can help produce a calming sensation while keeping your mind alert and focused? This is an ideal color for your home, office, or home study.
Brown – Brown tones, when combined, can not only help to minimize fatigue but can also help with relaxation. The right blend can be added to most rooms in the house and tends to help with feelings of security as well.
Yellow – To promote feelings of comfort, calm, and happiness, choose the color yellow. This color can help to stimulate every member of the family, no matter what room they are in.
Red – Red is a color that is used to enhance creativity. It also helps to keep individuals alert but not overly excited or anxious. Sometimes the perfect touch of red can add life to any color or décor.
Blue – The many shades of blue can be quite tranquilizing. Each of its many shades can contribute to a sense of well-being and inner strength.
Green – With most of nature bearing the color green, it's not hard to believe that this color, when paired with warm earth tones, can help promote relaxation by assisting individuals in slowing down, taking a deep breath, and enjoying their surroundings. This color is ideal in those central rooms in the house that include plants in their design.
Purple – The pale side of purple can be pretty calming while enhancing brain function and learning capabilities. Purple is the ideal color to use in your children's rooms, especially if they tend to do their homework in the confines and privacy of their bedrooms.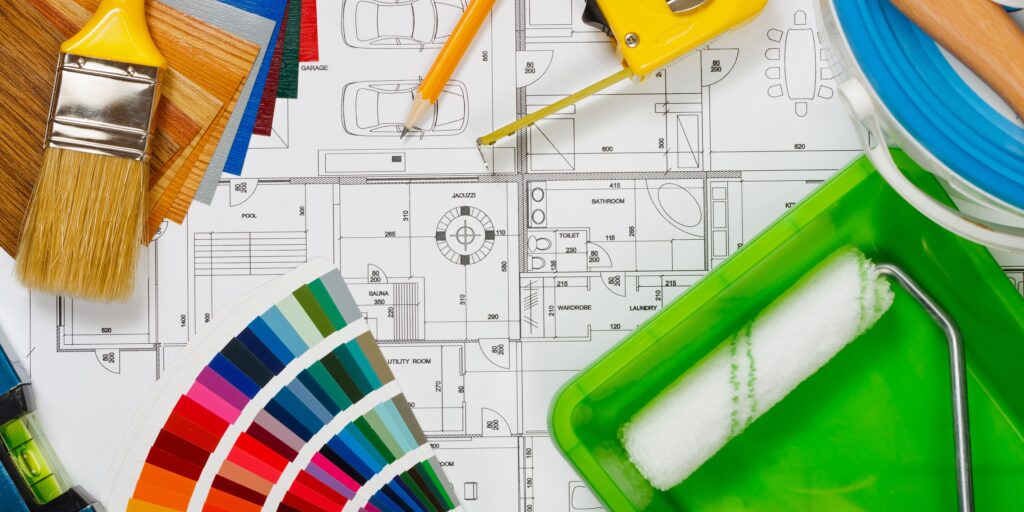 What Color Should I Paint My House?
Most homeowners take as much pride in the exterior of their home as they do the interior. The curb appeal of your home has an impact on the overall value of your home and its resale value as well. There is nothing quite like adding a new paint color to transform and enhance the look of your home's exterior.
The task, however, can be somewhat challenging because of the vast number of exterior paint colors you can choose from today. When choosing exterior paints for your home, keep in mind that when it comes time to sell your home, you want those same paint colors to be appealing to any potential home buyers as well.
If taking into consideration the resale of your home down the road, choosing neutral colors or traditional colors for the exterior is the best way to go. You want the exterior of your home to present with an inviting and welcoming look and your curb appeal to follow suit.
Having said that, here are some colors to consider when painting the exterior of your home.
Off White – If you are looking for a traditional but classy look to your home, then off-white is the option for you. This color also allows you to accent with traditional colors for your shutters and doors as well.
Gray – Gray is a very popular calming color. It offers character to a home and can be easily accented.
Taupe – Taupe is a natural color and certainly a safe color. It is a classic neutral color that presents a very natural look while adding charm to your curb appeal.
Light Blue – You can easily enhance the architectural elements of your home with simple but warming light shades of blue. Light blue shades say 'beach' loud and clear.
Blue Gray – This color presents a nautical look and pairs well with a white trim giving a fresh new look.
Brown – Brown earthy tones send a message of strength and longevity. These earth tones can be complemented with a number of colorful shutters and doors.
Putty – This color blends in naturally with your landscape and property surroundings, including walkways and stone retaining walls.
Yellow – There is no doubt that a yellow house right out of the gate says 'cheerful and happy.' However, stay away from very bright yellows and choose a pale-yellow color instead.
White – There is nothing quite as warm and appealing as an iconic white American home that boasts a simple but classy look. White is definitely a favorite of many homeowners.
Red – Red certainly presents with a very cheery presence and an overly fresh look and is suited for nearly any setting.
There is nothing quite as appealing as a cheery, happy home with colorful paint colors inside and out. The team here at Custom Colonial Painting hopes you found this information on choosing colors for your home useful.
We want to remind you that if you are in the market for a reputable painting contractor for your home, be sure to look at the pros here at Custom Colonial Painting.