Painting your house exterior is a great way to spruce up your home's curb appeal and overall value. It also adds color and vibrancy to the neighborhood and serves as an added layer of protection from harmful elements.
However, although painting your house might seem like a quick and painless way to freshen up a property, the real challenge starts when you start revamping its exteriors.
For one, repainting the outside of your house requires specialized tools and expertise, which can only be acquired with proper training. Of course, you can always ask some friends or relatives to help you out, but it's best to be sure that they have the required know-how and skills to complete the job.
Preparations Before Exterior House Painting
House painting is one of the most dreaded tasks as it usually requires a lot of work and preparation. However, even if you fear the process of painting, there are ways to make the job less intimidating.
Here are some tips that may make painting your house exterior less terrifying.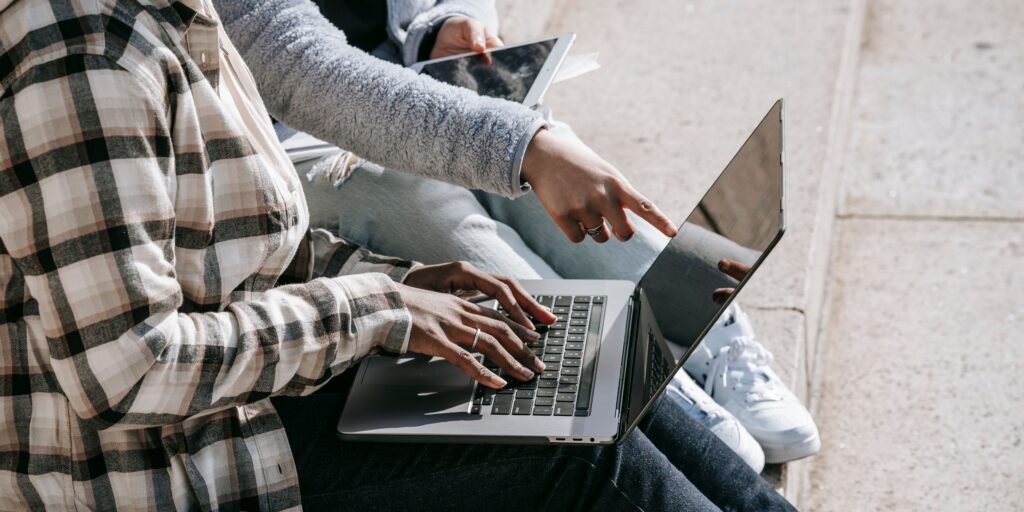 Do Your Research
If your home is going to be on display for the world to see, you want to make sure it's as appealing as possible. One way to do this is by researching every detail that will have a significant effect on your project, including paint colors and the styles of your house.
If you're located in Connecticut, you may be tempted to go with a traditional color scheme that most northeastern people associate with; however, there can be repercussions as they may not suit your own home's materials and style.
For example, if you are painting a brown home with white trim, you may want to consider choosing a less neutral color to complement the brown home better. Another thing to research is the styles of your home. For instance, if you are going to paint a traditional-style house, you may want to choose a color that hovers around that color spectrum to make your home more appealing.
On the other hand, if you are going to paint an old-fashioned farmhouse, it's best to choose a color that is not too bright as it may overwhelm the house and make it look smaller than it should.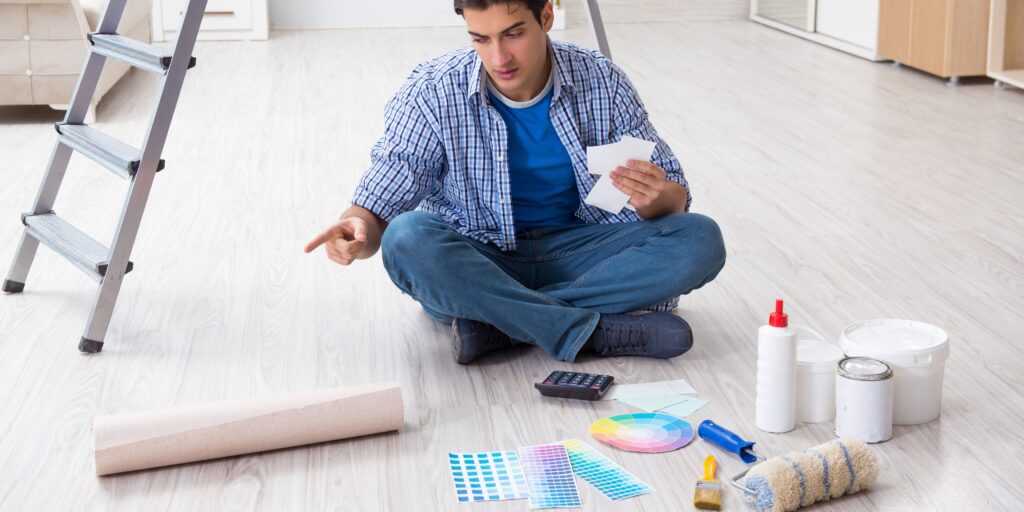 Consider Your Budget
Painting your home exterior is no different from other home projects. You should first determine how much you are willing to spend on paint, supplies, and other expenses such as the cost of labor and paying for a professional painter. Once you have calculated these costs, determine how much paint will cost per gallon or square foot, depending on what type of paint you choose.
This will help keep costs at a manageable level so that once your project is complete, you can be sure that there won't be any unexpected surprises when it comes time for payment.
Get Plenty Of Help From A Professional Painter
Regardless if you are painting your house yourself for the first time or if it's been a while since you last painted your home exterior, hiring someone to help can be very beneficial. Getting help will save you from expensive mistakes and time-consuming renovations. Of course, you can always ask friends, relatives, and other homeowners you know for house painting services with great reputations.
You can also request the company's portfolios to view their past projects and better weigh their credibility and expertise with the task. Remember that not all painters are equal in quality and attention to detail. When you hire a professional painter, you want someone who will pay attention to the most minor details and use the most up-to-date techniques to give your home exterior the best look possible.
So, visit Custom Colonial Painting located in Connecticut now to get the best quality service you deserve.
What Order Do You Paint the Exterior of a House?
The order in which you paint the exterior of your home is crucial to the overall appearance of the finished product. This will ensure that all details are covered and that the outcome is how you imagined it to be. Otherwise, it can make it harder for your painter to get all of the necessary details done and could result in some issues afterward.
As a general rule, it's best to start with doors, windows, and sidings on both sides of the house. Addressing the back door and any other areas where there is visible wear or damage due to weather and time is crucial because they can prevent leaks and keep your home exterior's aesthetic intact.
Moving forward are the areas that have been painted or have been recently repainted, such as the trim around windows and doors and gutters or downspouts (if they are visible from the outside). The last parts would be areas that do not need much retouch, such as patios or walkways located on both sides of a house but not directly facing out from it.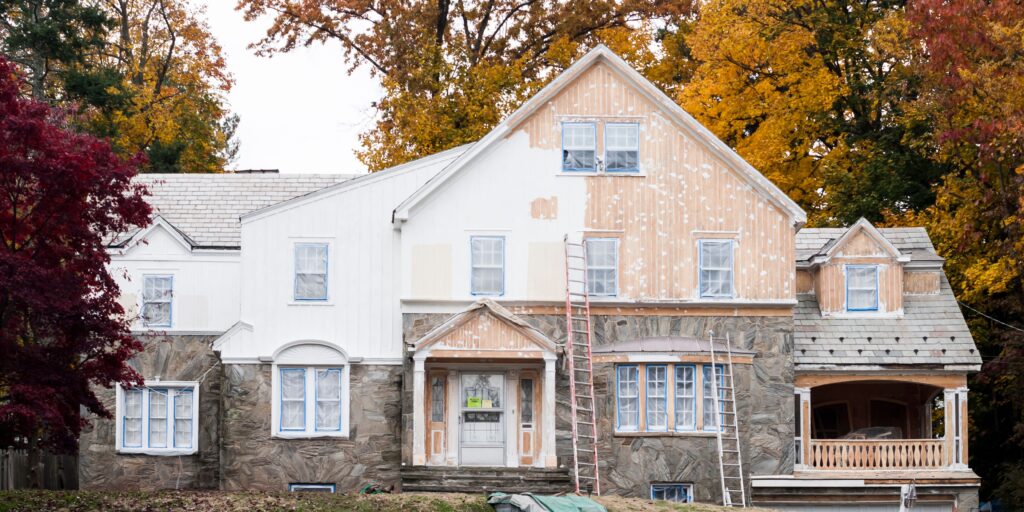 Where Do You Start Painting Your Home's Exterior?
You can start painting your home exterior by getting the right tools and equipment. You will also need to decide on a paint color that you would like to use. If you are going to be painting a large area like an entire house or part of it, you should use a roller to ensure that the paint goes on evenly and doesn't drip when applied.
What Is the Average Cost to Paint the Interior of a House?
Most paints come in either roll or spray form. The roller ensures that the paint covers all areas evenly without excess drips and runs, which can be very frustrating for homeowners who may not have an experienced painter at their disposal. On the other hand, spray paints are less messy as they minimize drips, spills, and residue on your driveways and sidewalks.
Best Paint Colors of House Exterior in 2022
Home exterior designs have come a long way, and paint colors are no exception. Gone are the days when a standard white or grey color is the go-to for most homeowners. Nowadays, many are becoming more open to veiling their homes with colorful, neutral, and vibrant shades. Indeed, 2022 has changed the game, and now we are seeing some awe-inspiring and daring exterior paint colors.
Earth Tones
Deeper and neutral shades of green are a great color to use on siding, trim, and doors because they are very versatile, durable, and stand up well to the elements. For example, green-gray and brown-gray shades are typically warmer in the eyes and can be used on any wood or metal with excellent results. This color also works well with almost any design or style of home and can really make your home stand out beautifully.
On the other hand, deep and pale blue hues are also popular because they are striking and eye-catching. These colors are ideal for a wide range of styles and can be used on almost any surface. This color is also easy to maintain, as it is not too bright or too dark, making it an excellent choice for anybody who wants their home to be both attractive and practical.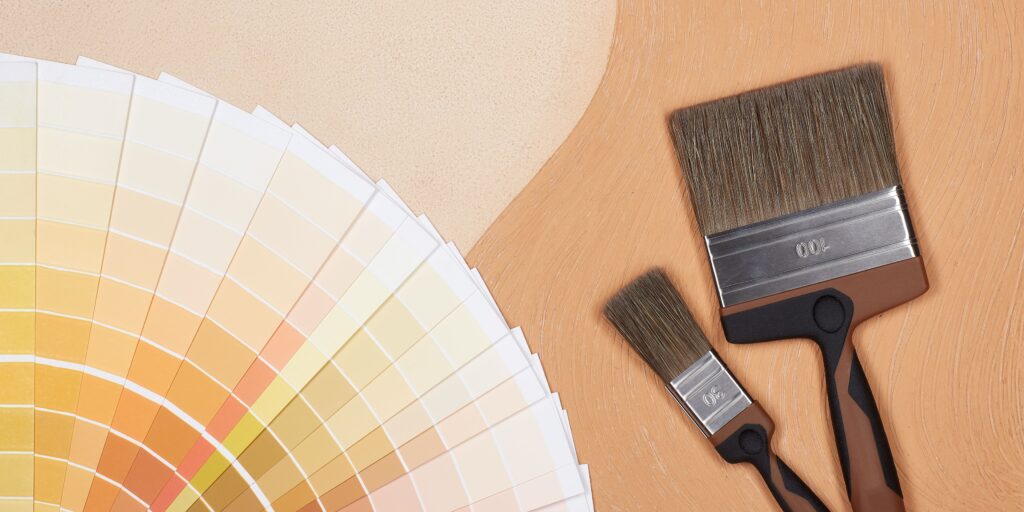 Neutrals
Neutrals are another popular color for home exteriors in the future. Neutral shades of cream, muted beige, and warm taupe can look great on almost any surface and can be used with almost anything from a modern style to an old Victorian house. This color works well with all designs but does tend to work best with natural wood or stone elements because it doesn't stand out as much against these surfaces.
On the other hand, pale shades of pink, blue, and olive tend to work very well on homes that have a more modern design or those that have been built in the last five years or so because they are brighter than more traditional neutral colors like white or off-white. This is especially true if you choose shades of turquoise that are light enough so as not to make your home look washed out but still vibrant enough to stand out against your neighbors' homes.
Bright Bold Colors
If you are looking for an edgier look for your home, you might want to experiment using bright color combinations of red, yellow, orange, and purple. Bright colors are bold and vibrant, bringing life to an otherwise simple exterior design.
Moreover, these colors are also great for making your home stand out as it has the power to command attention and instantly make your home look much larger than it actually is. For example, using orange on your trim or siding adds a splash of color to your aesthetic.
It changes your home's entire look and feels, making it stand out, especially if it is located in an area where other homes are more conservatively designed.
Should You Pressure Wash Your House Before Painting?
The short answer is yes. It is good to pressure wash your house before painting because it will help prevent the paint from reacting with the existing surface and making it look chalky or blotchy. Additionally, pressure washing your home will allow you to remove dirt, grime, and rust from every surface more efficiently. This is especially important if your house has a stucco or brick exterior because these surfaces are prone to cracking when painted.
Any buildup of dirt or other debris on the surface can create texture in the finished product, which can be really off-putting for some people. If you choose not to pressure wash before painting, make sure that you thoroughly clean all of those stubborn stains and dirt out of all cracks and crevices to avoid getting paint drips on those areas. If this happens, your new color might come out looking blotchy and uneven, which will look pretty bad considering how hard you worked to get that just-right shade!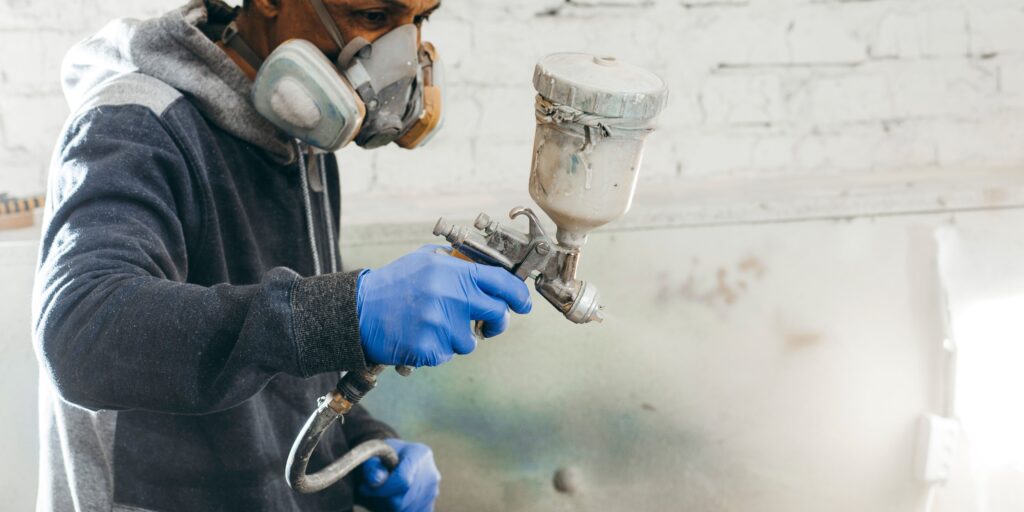 Are Spray Painters Worth It?
Spray paints offer homeowners and professional painters incredible benefits, especially in accomplishing exterior house projects. This is because they enable a quicker and more efficient paint application without worrying about the prep work that you would have had to do if you were doing it yourself.
Additionally, if you are using a Wagner sprayer, you may want to add up to 10% thinner to get the proper consistency for spraying. You can thin your paint by adding water or by adding more thinner.
Furthermore, spray paints don't require much primer or sanding, which saves a lot of time and money for painting! The only downside is that spray painters can be slightly more expensive than traditional painters. In addition, exposure to these products can cause harm to the environment and your health as they contain harmful toxins such as lead and volatile organic compounds or VOC.
Painting Your Home Exterior Isn't Done Overnight
There is no way around it; painting your home exterior is not just going to happen overnight. Painting any type of exterior surface will take time to complete depending on the size of your home, the amount of detail that needs to be done, and how many coats will be needed for optimum results.
To ensure a faster and more high-quality result, consider hiring a team of professional painters that specialize in exterior house painting to carry out the project. If you are located near or within Connecticut, consider visiting or calling Custom Colonial Painting now to get your free estimates!