The average cost to paint a house's interior varies on the type of tools and materials used, the amount of preparation work involved, and whether the job is a DIY paint scheme or a professional paint job.
In general, a gallon of paint typically costs about $15 to $120, depending on the brand, quality, and type. Likewise, the average cost for an interior painting project can range from $500 to $1,000 or more, depending on how much work is needed and how extensive the job is. In addition, professional painters can do this job in two days or less, which means they can save money compared to DIY projects.
But before you factor in any costs, it's important to remember that not every paint job will cost the same amount. Even if you are doing a seemingly similar project, the size of the room will still play a massive role in determining the final pricing.
For example, painting a 3 bedroom house may cost more money than painting a 1200 square feet house. To ensure that your budget is on the right track, get estimates from reliable and trusted house painting contractors such as the Custom Colonial Painting in Connecticut usually offers free estimates and consultations.
Factors That Affect Interior House Painting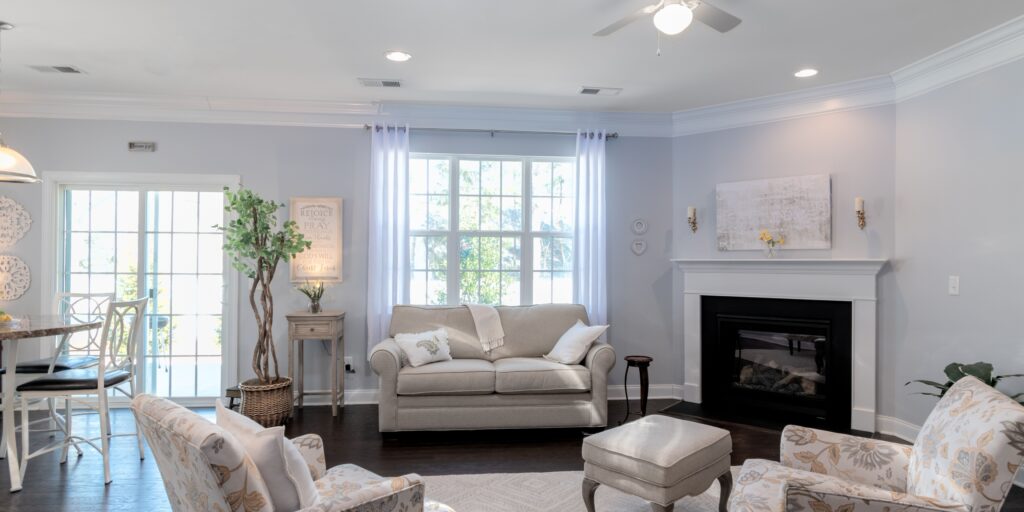 The Size of the House
The bigger area you wish to paint, the more expensive it will be. This is because it requires more time and equipment to complete a large-scale job than a smaller one. For example, an interior paint project in Connecticut costs between $1.50 to $3.70 per square foot.
So, a 1600 to 2000 square foot house in Connecticut can cost anywhere between $200 and $700 depending on the color and paint used. In fact, if you are planning to paint an even bigger house, say 2400 to 4000 square feet, you may still end up spending an average of $300 to $1000.
Type of Materials Used
There are many types of paints available in today's market, from waterborne paints, which are very common in residential settings, all the way to high-quality latex paints, which are used in commercial settings such as schools and offices. Experts say latex paints offer better durability, while waterborne paints offer better coverage and more straightforward application.
Other materials for the painting project, such as sandpaper, paintbrushes, and paint quality, will also play a significant role in the project's overall outcome. While inexpensive materials will help save more, they will also put your project at risk of substandard and poor finish, which could cost you more in the long run. So, it's best to invest in the best quality materials available and get the job done right the first time.
Painters tape is a good tool for masking off areas where you may want to apply interior paint color on walls. This prevents unwanted paint from bleeding onto the surface below it. In addition, a roll of painter's tape will seal off areas where there may be holes or cracks in walls and ceilings before applying any paint. You can also use this tape to fasten and secure furniture and other objects.
Although any type of brush and rollers can be used, ensure that the materials are good quality. This will give your project an even and comprehensive cover for long-term use.
You should also try to use natural materials like wood pallets as these can be easily reused after cleaning them up from old paint or debris from previous projects. In addition, these can serve as excellent storage spaces for supplies, tools, and other items you may need for your next home renovation project.
Preparedness
Make sure that the job site is ready and all tools are complete for painting before starting the project. You can empty the room and relocate all furniture from the house to avoid any damage and ensure that the paint will not be disturbed. In addition, secure all loose wires and check if they are appropriately secured, and all other electrical devices are turned off to avoid any possible accidents during the painting process.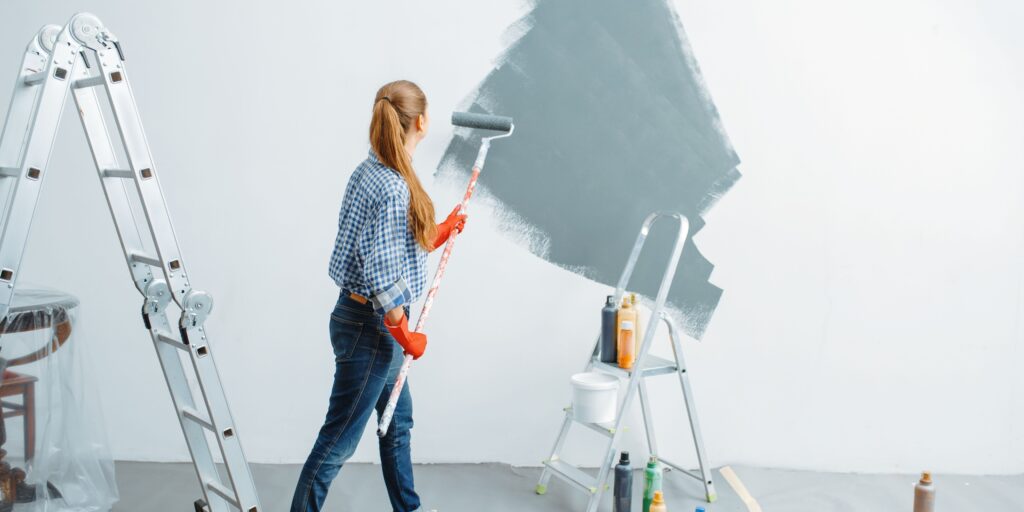 Manpower
Eventually, you will need the help of a professional painter to finish the entire project. The amount of manpower required will depend on the size and scale of the project. For example, if you have a small house, you can always hire a handyman to do the job; however, if you have a large bungalow or an apartment complex, you may need to hire a team of reliable house painting contractors in Custom Colonial Painting, CT to complete the job. It is always best to hire experienced painters to paint houses because they can provide better results.
Time Needed to Complete the Job
The time required to complete a painting project depends on several factors, including the size of the project, your own skills and speed, and how much time you need to spend to get everything finished. If you are working on a relatively small project, say 150 square feet, it could only take approximately 15 to 20 minutes per day.
This is because it is easy for you to work with smaller areas. However, working on a larger-scale job such as 2000 square feet or more will take you a week or less to finish the entire job. The more time you need for the task, the more expensive it will be, so make sure you are ready before calling in professional painters.
Type of Surface to be Painted
Interior house painting is usually done on walls, ceilings, or floors. Walls are usually painted with oil-based paints, while the ceilings and floors are usually done with water-based paints. In terms of durability, oil-based paints offer better protection to the walls than water-based paints, which are vulnerable to mildew and other forms of mildew growth. However, use water-based paints if you want your walls to look brand new after a couple of years when you move in.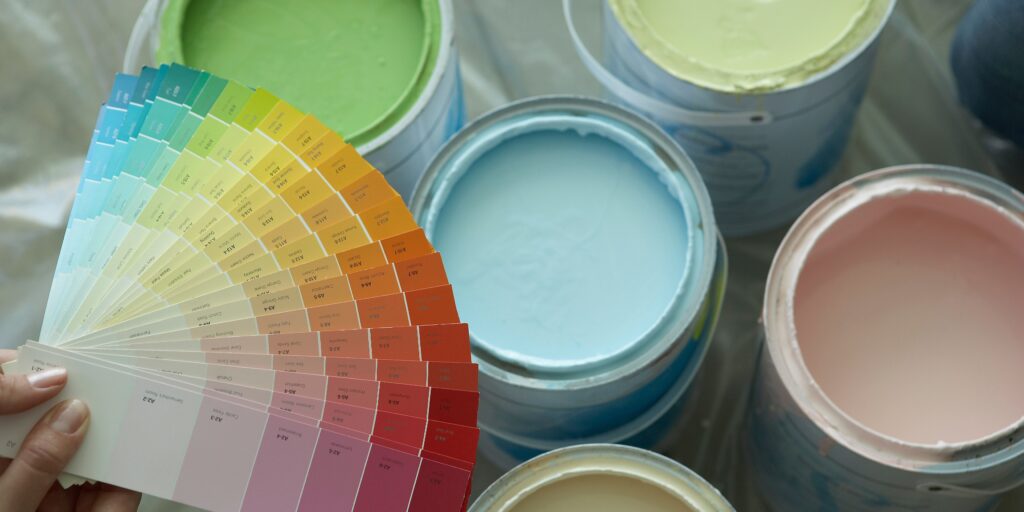 The Amount of Paint Used
The amount of paint used is also significant for interior house painting. The more paint used, the more expensive it will be and vice versa. Of course, the best way is to get free estimates from reputable painters.
Fortunately, Connecticut is home to house painting contractors who are good at their work to better understand the entire process of the project you want to do. Contact Custom Colonial Painting now for free estimates!
Painting a room is just one part of the overall project. You need to consider other aspects, such as painting the ceiling, trim, and baseboards, painting around windows and doors, and painting over-molding. The whole project will also require some time to complete because it involves sanding down doors and walls before repainting them and installing new hardware to make them look new again.
If you're ready to start your painting project, have all materials, budget, and the location itself ready. Custom Colonial Painting is here to help you with the painting process if you need more assistance. Contact us now!