THE INTERIOR HOUSE PAINTING PROCESS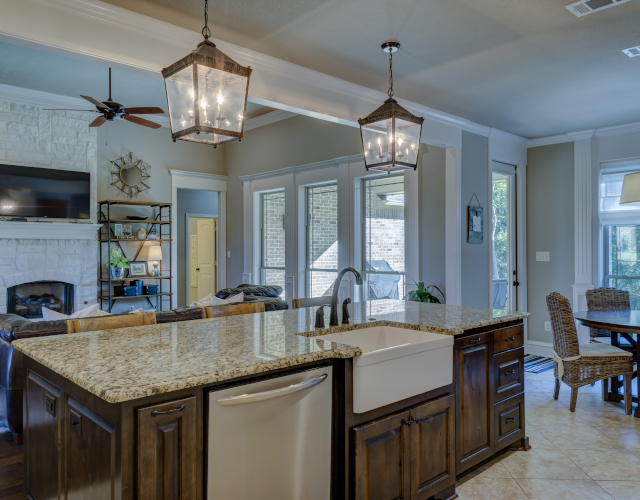 IT STARTS WITH A FREE PAINTING QUOTE...
Our interior painting process begins with a free quote.  We schedule a convenient time to meet with you and we look at the rooms you'd like to paint, determine the job size and the current condition.
We have a discussion covering the last time is was painted, the current paint colors and your goals.
We talk about which rooms, walls, trim, doors, cabinets, and ceilings you would like to have painted.
We explain the process, the products we use, our insurance, licensing, experience and references.
Finally, we talk about color choices.
Once we collect all the information, we prepare a quote and email the cost and details to you within a day.
THEN IT'S TIME TO PAINT THE INTERIOR OF YOUR HOUSE...
OUR INTERIOR PAINT PROCESS FOLLOWS THESE STEPS:
Preparation: We cover everything with plastic, remove furniture from the work space, place tarps on the floor both in and out of house. 
Go room by room repairing imperfections like cracks, nail pops, nail holes, dog damage, holes left from plumbing or water damage, etc. Apply taping and compound (2-3 coats of compound), then sand and prime the repaired surfaces.
Repair and replace any damaged trim work. 
Use stain block on any water stains or smoke stains.
Apply caulk where the trim meets the walls, caulk the top of baseboards if needed, caulk sides of door trim, and sides of window trim.
Apply putty to any nail holes in the trim
Remove any popcorn ceiling or textured ceiling material as well as remove any wallpaper as requested. Apply a skim coat or repair any plaster as needed.
Paint the ceilings, walls, trim, doors, and windows.  Apply 1, 2 or 3 coats based on color change, dirtiness, etc.
Clean up after painting, wash floors if needed, put back furniture, electric covers, lights, etc.
On multi-day jobs, we clean up each day so you can have your house, kitchen, or tv room back unless its ok to leave rooms under plastic. 
Conduct a walk-thru with you when finished to ensure it meets all your expectations. 
The end result is a professionally painted interior that you can be proud of, and that reflects your style! To get started on your interior painting project simply request a no cost quote using the form below.
CONTACT US FOR A FREE QUOTE TODAY!