THE EXTERIOR HOUSE PAINTING PROCESS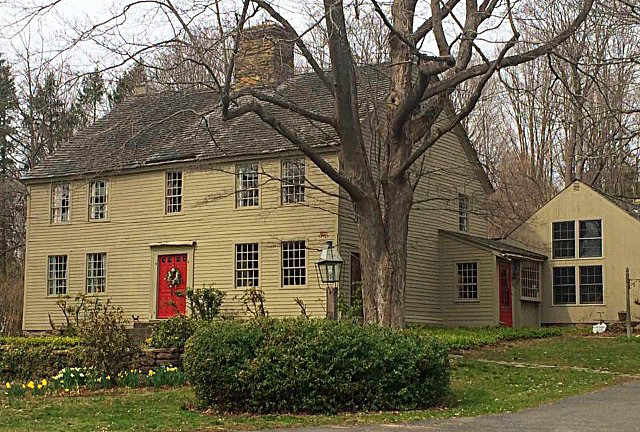 IT STARTS WITH A FREE PAINTING QUOTE...
Our exterior painting process begins with a quote. We schedule a convenient time to meet with you and we walk the house, determining the job size and current condition.
We have a discussion covering the last time is was painted, the products used on the house, the current condition and your goals and expectations. We talk about where the house needs repainting, where there is rotten wood or possible problems and the timeframe.
We explain our process, the products we use, our insurance, licensing, experience and references. Finally, we talk about color and what surfaces you would like painted. 
You might include a deck, a shed, a garage etc. Once the information is all collected, we prepare a quote and email the cost and details to you within a day.
THEN IT'S TIME TO PAINT THE EXTERIOR OF YOUR HOUSE...
OUR EXTERIOR PAINT PROCESS FOLLOWS THESE STEPS:
We consult with you on paint brands, products, and color selection, paint a small sample on house to view it, as needed.
Check your house for the presence of lead-based paint (we are lead-certified).
Close all the windows, remove any window AC units, then lightly power-wash the exterior surfaces. We apply an exterior, plant safe bleach/water solution to remove mildew (water alone won't remove mildew). One thing to note with power-washing: if you attempt to use the water pressure to remove paint, you'll end up putting the tip too close to the wood siding and ruin the wood.
Remove any shutters and wash them and the wall behind them.
Remove any furniture or belongings from the deck, front porch, and yard surrounding the house
Repair any agreed upon carpentry. Rotten clapboards or shingles, window trim, door trim, window sills, exterior house trim, deck boards, deck railing, etc. We then clean up and remove any debris.
Take readings with a moisture meter to determine how dry the siding is.
Repair and glaze window sashes if needed. Replace broken window panes as agreed.
Preparation: Tape plastic over windows, lay oversized plastic tarps on ground, cover bushes, cover all surround grounds on sides being worked on based on lead safe rules
Remove any peeling paint – if lead is detected, remove based on lead-safe rules (scraping heavy chips to ground tarps, lightly feathering with electric bag sanders).
If no lead is detected – we can use a more aggressive sander that removes more paint.
Clean up – remove all paint debris. vacuum any dust and loose chips.
Caulk the trim, fill any small holes or small rot determined by homeowner to be too small to replace.
Check again with the moisture meter then prime raw wood with an alkyd or oil primer (instead of a standard latex primer because a latex primer dries very fast) it stain-blocks cedar wood bleeding through. Latex primer, on the other hand, is likely to peel in a year or two and will not block the stain bleeding of raw cedar wood.
After the prep work is finished, we walk the house looking for anything we might have missed. It's always easier to see imperfections once the house is primed. and we don't want to have to fix things after the house is finish coated. 
Moisture meter the surfaces again and then it's finally time for the Finish coat. We only use the highest quality finish coats from Sherwin Williams and Benjamin Moore. The same is true with the primer we use.
We apply 1 or 2 coats based on the agreement with homeowner and if there's a color change or not. 
Paint the doors, windows, shutters, metal hardware, garages, sheds, fences, light posts etc.
We can also strip old stained and urethane doors if needed. A lot of front doors are urethane and the bottom get exposed to the snow and rain, and ends up fading.
For front doors, we take off the door, chemically strip urethane and stain. We then sand it, clean it and stain or apply 2 coats of urethane.  
If a deck is included to be stained, we wash it, sand it, repair boards, then apply 2 coats of stain to the deck and railings.
At this point we walk the house, clean up anything left behind, remove any plastic, vacuum the yard, put back furniture etc. until it's like we were never there.
Finally, we walk you around for your inspection and then leave extra paint with you for any future touch-up needs.
The end result is a professionally painted house that you can be proud of, with renewed curb appeal and restored protection from the elements! To get started on your home simply request a no cost quote in the form below.
CONTACT US FOR A FREE QUOTE TODAY!